---
2501 and Francesco Igory Deiana
Modena
Milan-based Gallery D406 recently presented Involving Doubts – an exhibition featuring works by Italian artists 2501 and Francesco Igory Deiana. Sharing a similar visual idea that leads both of them to express in abstraction, their works are set in harmony. But at the same time, they couldn't be more of a difference.
Francesco Igory Deiana, whom we presented in an interview in 2012, lives in America. Works made with bleach on photo paper or an ordinary ballpoint pen are very significant for Deiana's works. When talking to him during the preparations of his exhibition at Cologne Ruttkowski;68 gallery, the Italian artist explained his choice of materials: "For me, a ballpoint pen is very significant as it is a no-money tool – you can find them everywhere, sometimes even for free. And a piece of paper as well. When I moved, a ballpoint pen and a piece of paper were the only tools I had."
2501's lines are organic, often following the same flow, and are often emphasized with the use of shiny golden pigments.
Having the chance to work and exhibit for the first time together, the Italian-born artists used this opportunity to mix their styles and techniques while producing a large sculptural piece that dominates the gallery space. The structure looks like a futuristic monolith, built of some unearthly material that reminds viewers of marble, but with a much more peculiar and complex grain. From here on, the elements of that "grain" are visible in individual works presented through the gallery – from 2501's beautiful ceramic pieces to Igory Deiana's bleached photo paper works.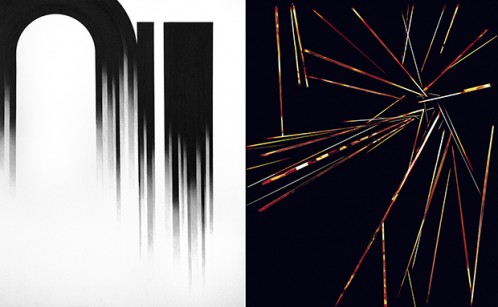 Francesco Igory Deiana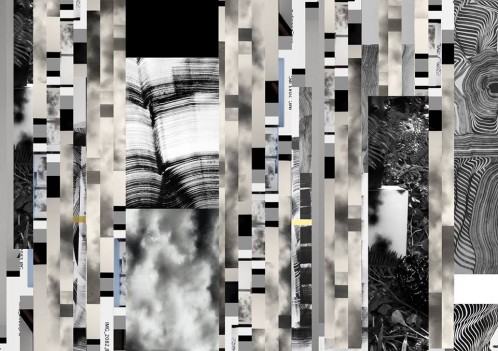 Francesco Igory Deiana
D406
November 22, 2014 – January 10, 2015
Via Cardinal Morone 31/33
Modena (MO)
Italy
---