---
88Books
Vancouver
The Vancouver-based independent press 88Books is releasing ten books by ten up and coming photo-based artists who are making waves in the Chinese art scene. Specialized in artist's books by emerging artists from China, 88Books provides autonomy and freedom of expression to the participants. Each book is conceived and created uniquely by the Chinese artist and produced in the 88Books studio in Vancouver.
As China opens its door, the artists are unraveling the influx of ideas to expand the possibilities of individual expression. Without the burden of market concerns and enjoying their newfound freedom, the younger generation often works against traditions and the mainstream, in search for their own language and perspective on art and life in China and beyond.
The selected ten books represent the multiplicity and diversity of the various streams of practice:
Han Meichao (1985, Liaoning) Dorian's Album
In his daily snapshots of his live-in boyfriend Dorian, these displays of intimacy in their relationship by Han becomes a political act of asserting the queer identity.
Jiang Yue (1984, Zhejiang) Inessential
Jiang is interested in the chance meeting and the visual language. Her unexpected images convey senses of spontaneity, mystery and poetry simultaneously.
Yang Hongxun (1983, Guangzhou) Untitled Life
Although Polaroid photography was never popular in China, Yang finds uses in this 'found' and obsolete medium to construct new narratives about time and space.
Sun Yanchu (1978, Henan) Obsessed
Working solely with black and white film, Obsessed is Sun's ongoing investigation of a darker universe through his everyday observation.
Li Jun (1977, Chongqing) Impermanent Instant
Using carefully staged sets to create metaphors of absence and abandonment, Li contemplates on human conditions in contemporary China and beyond.
Leon Qu (1979, Liaoning) Glass
Educated in Canada, Qu is interested in the formal and conceptual practice. His work often involves mediums of refraction and reflection such as water, ice, glass and mirror.
Luo Changwei (1982, Guangdong) Da Qin Island
In Da Qin Island , Luo investigates the leprosy patients who have spent most of their lives on an isolated island in the southern China. Part documentary and part prose-essay, Luo exposes a marginal group and merges various genres in forming his own photographic language.
Yi Hui (1980, Guilin) Winds from Aidingkol
Yi explores the fragility, fantasy and desire of womanhood. Her heroines are always the people closest to her – her daughter, sisters, family and friends.
Huang Jingyuan (1979, Guangxi) The Confucius City and its Museum
Educated in the US and Canada and currently running an alternative art gallery in Beijing, Huang retains her criticality on the state and the system through her photo collage and writing. The fictitious Confucius City is a location of ridicule and resistance.
Lin Zhipeng a.k.a. No.223 (1978, Guangdong) Wild Oats
Known as the "bad boy" in the contemporary photo scene, No.223's provocative images are about sex, drugs and rock and roll, depicting the disenfranchised youth and the underground cultures rarely seen abroad.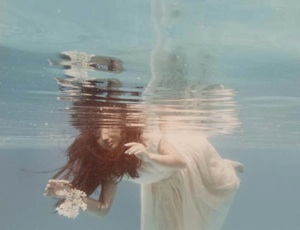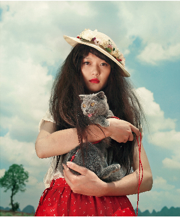 237 East 4th Avenue, Suite 209
Vancouver, BC V5T 4R4
Canada
---