---
A Day in Frankfurt
Frankfurt on the Main
On the occasion of the opening of Pioneers of the Comic Strip. A Different Avant-Garde at the Schirn Kunsthalle, we spent a day in Frankfurt on the Main visiting museums and galleries and of course, the opening of Schirn's comic exhibition.
The Deutsches Filmmuseum is currently showcasing The Art of Aardman: Wallace & Gromit, Shaun the Sheep & Co., an exhibition uncovering the history and process of the classical clay-modelled motion movies. Tinted with humor, the Oscar-winning films unleashed a renaissance of traditional clay animation process in the digital era. Original drawings, sets, clay figures give a unique inside into Aardman's universe.
The space of Philipp Pflug Contemporary is currently occupied by painted doors from German artist Michael Pfrommer. Painted on both sides, the doors represent an oneiric and colorfully vibrant microcosm resonating with the mystical universes Pfrommer is known for.
Galerie Jörg Schumacher presents Nouvelle Ecole de Paris. The exhibition displays works from the second part of the 20th century from Russian artist Serge Poliakoff who moved to Paris and and kicked of the Nouvelle École de Paris together with artists likewise devoting their style to abstract painting. Among others, Jean Dubuffet, Pierre Soulages and Nicolas de Staël.
Pioneers of the Comic Strip. A Different Avant-Garde, Schirn Kunsthalle's new exhibition shows six comic strip artists from the beginning of the 20th century. Curated by Dr. Alexander Braun, the exhibition aims at showing "the artistic possibilities of the young art genre and continue to influence it to this day."
The six artists, Winsor McCay, Lyonel Feininger, Charles Forbell, Cliff Sterrett, George Herriman and Frank King all bring avant-garde aspects in their own means. Winsor McCay surprises with his surrealist impressions 20 years before the Surrealist Manifest was written by André Breton while Cliff Sterrett offers a pop art touch to his strips years before Lichtenstein introduced the iconic dot drawings.
We had the pleasure to talk the exhibition with curator professor Dr. Alexander Braun. The interview is following in an upcoming post.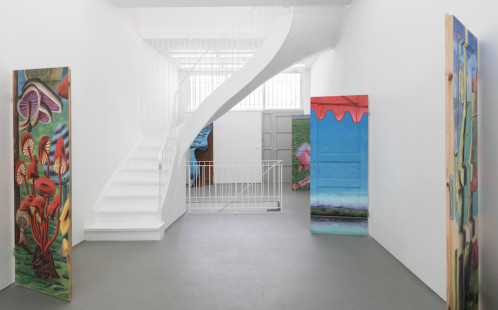 Michael Pfrommer at Philipp Pflug Contemporary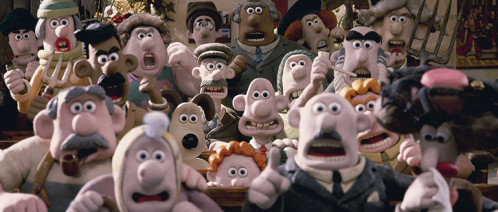 The Art of Aardman at the Deutsches Filmmuseum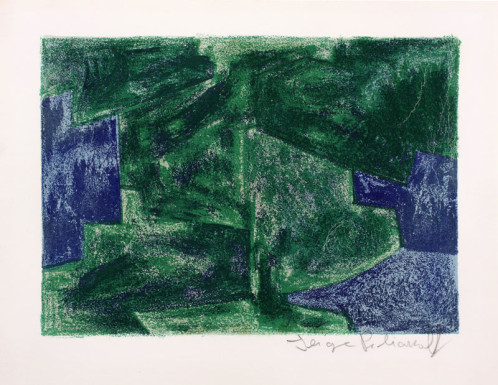 Serge Poliakoff at Galerie Jörg Schuhmacher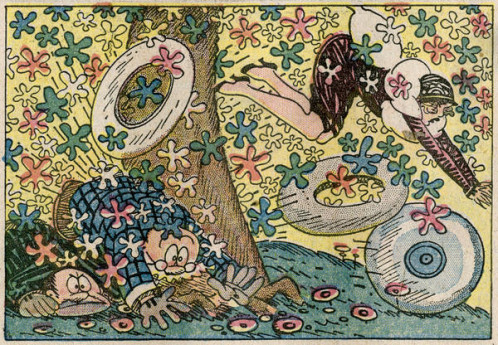 Pioneers of the Comic Strip. A Different Avant-Garde at Schirn Kunsthalle

Schirn Kunsthalle
---