---
Afuera
Cerro de Pasco
Afuera is a public art event based in Cerro de Pasco, Peru which will see local and internacional street artists painting public murals in some of the country's most remote and unexpected places. Taking Afuera to areas usually far removed from the world of contemporary street art will have a positive impact on local issues. At the same time, artists will visit environments which they would not normally have access to.
July 2012 will mark the first edition of Afuera which will be held in the remote mining community, Cerro de Pasco high in the Peruvian Andes. We believe that this is the ideal location to launch the project as it has a unique urban and industrial landscape as well as it is a powerful example of the complex environmental and social problems faced by modern mining communities.
So far Afuera has secured the participation of international artists such as Escif from Spain, Bastardilla from Colombia and Decertor & Ninja from Peru.
This pledge aims to collect the funds needed to cover the costs of food, lodging and transportation for the visiting artists while they are in Cerro de Pasco. Because of the sensitive nature of the issues faced by Cerro de Pasco it has proven difficult to secure the backing of private businesses and public entities, so Afuera is relying on the support of private funds and donations to take art to those who most lack it.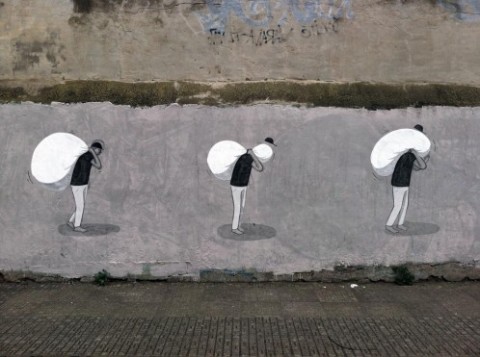 ---