---
Amie Dicke
'Collecting Alibis'
Los Angeles
Anat Ebgi currently presents Amie Dicke's first solo exhibition with the gallery entitled Collecting Alibis. For the exhibition, Dicke brings together three bodies of work representing the artist's ongoing critique into the subtext of images that surround and influence us.
Born and raised in Rotterdam, Dicke's interest in this interaction can be traced back to her youth. As a girl she plastered her walls with images ripped from fashion magazines. Living in this space, engendered in her a desire to understand how these images could elicit an emotional response. Later in life, she would tackle this artistically by tearing through these images with an X-Acto knife and defacing them to create a void. (A void is never empty, it contains more then one can imagine.) She did this, in her own words, in an attempt to 'look for less' and to search for substance beneath these pictures.
The exhibition includes several examples of this area of Dicke's practice. The images, large scale photo-portraits scratched out with sandpaper, leave small details untarnished and highlighted – a fold in the shoulder of a shirt, or a crisp white button. Effectively, Dicke has made her subjects anonymous, but in doing so she is able to give them a new purpose. Her technique causes the viewer to investigate the absence of these visages and force us to wonder about what Dicke has left behind. By removing the facial features of these photos, she has created a vacuum for us. It is one into which she wants the viewer to pour their own anxieties and questions; she has carved a space for us to fill in or even complete, for a moment with our personal memories and fantasies.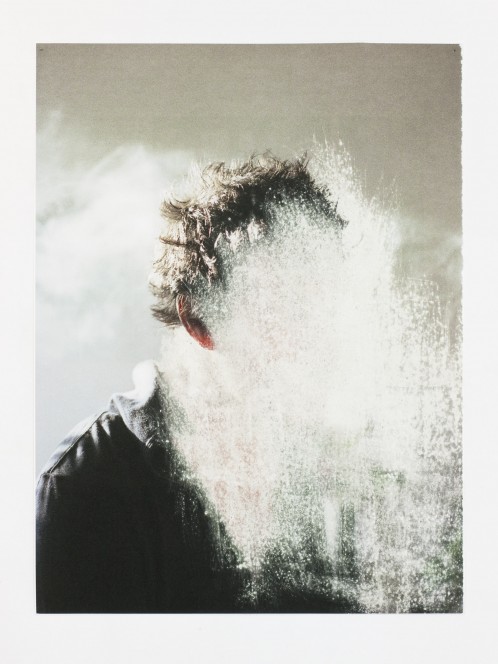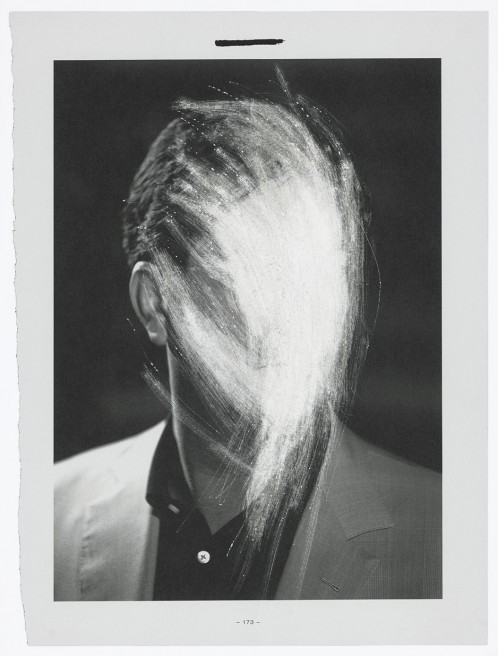 November 16, 2013 – January 4, 2014
2660 S. La Cienega Blvd
Los Angeles, CA 90034
USA
---