---
Antonio Saura
Bern
Antonio Saura (1930-1998) counts as one of the key artists of the 20th century and is one of the leading champions of Spanish painting in his times. His work is represented in most prominent collections of modern art all over the world.
Self-educated, Saura began his artistic career in 1947 under the influence of Yves Tanguy and Joan Miró. In search of a "true landscape of the unconscious," he started producing his first surrealist works from 1950 onwards. Subsequently he stayed in Paris for quite a while (1954-1955). Since 1956 he began to develop an extremely individual style that is distinct on account of its expressive structure and strongly gestural character in the thematic series 'Damen 7 (Ladies 7)' and 'Selbstbildnisse (Portraits)'. In his comprehensive oeuvre Saura repeatedly reveals his preoccupation with artists such as Diego Vélasquez, Francisco de Goya, and Pablo Picasso.
The exhibition Antonio Saura. The retrospective focuses on all phases of the artist's creative development, represents his large series of pictures through key works, and, not least, explores facets of his illustrative and graphic oeuvre. Additionally, also sculptures by the artist are on show. It is an ambitious project, concerning the first large-scale retrospective since the landmark 1979 exhibition organized by Ad Petersen in the Amsterdam Stedelijk Museum while Saura was still alive.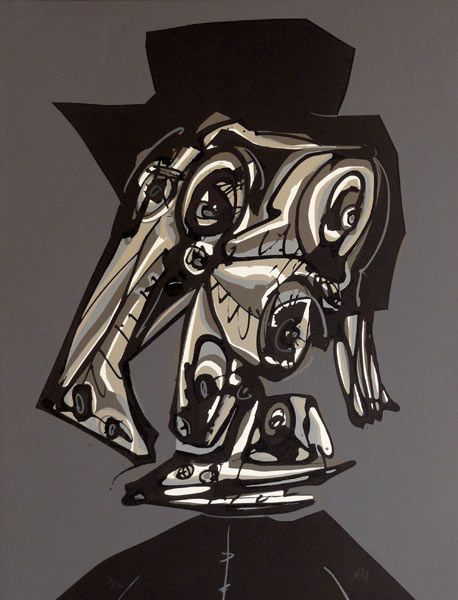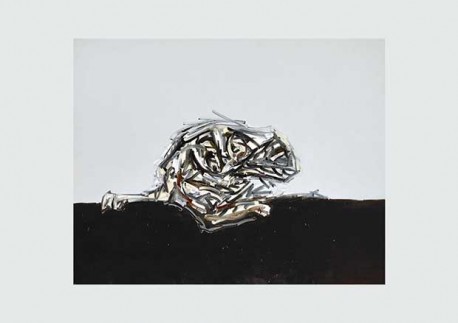 July 6th – November 11th, 2012
Hodlerstrasse 12
3000 Bern 7
Switzerland
---