---
Art Spiegelman
Vancouver
Tracing Art Spiegelman's considerable artistic output, his current exhibition CO-MIX: A Retrospective of Comics, Graphics and Scraps features more than 400 preparatory drawings, sketches, studies and panels relating to his early underground "comix" from the 1970s, his best-known and genre-defying work, 'Maus', and his more recent illustrations and comic art, including his powerful response to 9/11, 'In the Shadow of No Towers'.
Beginning with his time as an art teacher at the San Francisco Academy of Arts University in the late 1970s, when Spiegelman first came into contact with the underground comix scene led by Robert Crumb, the exhibition includes a selection of his contributions to the iconic Arcade magazine, which he co-published with Crumb and Bill Griffiths. These early pieces, among the first of his published works, offer a glimpse into his struggle to channel cultural commentary into biting, subversive comics.
A significant portion of the exhibition is devoted to 'Maus', the work that in its myriad forms has consumed the artist throughout his career. Published between 1978 and 1991, this autobiographical graphic novel juxtaposes Spiegelman's father's experience during the Second World War with an account of the strained relationship between father and son in the present.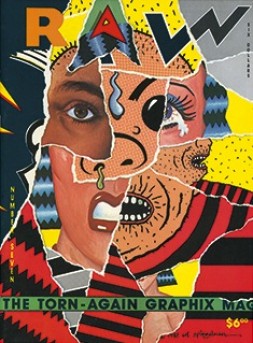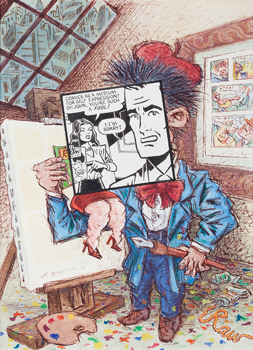 February 16 – June 9, 2013
750 Hornby Street
Vancouver, BC V6Z 2H7
Canada
---