---
Benjamin Ramírez Pérez
Emerging artist of the week
In this edition of our Emerging artist of the week series, we highlight the works of Benjamin Ramírez Pérez, a German artist whose work colorfully bridges film, words and performance. Talking with Ramirez, we found out about his path, process and future.
How do you describe your art to somebody who has never seen a work of you?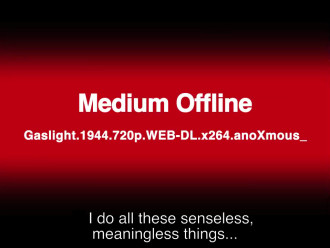 I work both with film and performance, sometimes in close artistic collaborations. In my films I re-examine and fracture familiar visual and filmic codes into abstract, yet personal narratives. I use elements of found footage an re-enactments, focusing on cinematic surfaces and working with repetition and both seductive and disruptive principles of montage. The performance works are often developed and produced in collaborations. Here, like in the performance and subsequent video installation Twelve Roses (with Ale Bachlechner and Stefan Ramírez Pérez, 2013), we try to create an aesthetic space, where we enable our- selves and others to engage in intimacy, uncertainty and the exploration of personal as well as collective desires.
Where did you study?
I studied experimental film and video art/performance at the Academy of Media Arts Cologne with Matthias Müller and Phil Collins and also took part in the
class on Surveillance Architectures by Julia Scher.
What did university and your professors give to you?
Discussing and looking at works by fellow students as well as established artists in the seminars of Matthias Müller and Julia Scher really shaped and changed the approach to my work over time, I think. In Phil Collins' class I was also part of many adventurous trips, traveling and working on intense collaborative projects with people like Vaginal Davis or Matthias Lilienthal. And of course, the contact and exchange with my friends and fellow students was just as important as any of the classes.
What are you currently working on?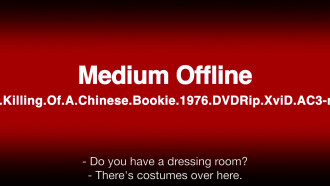 I'm currently preparing a number of video and film projects that I will shoot over the next two months: A music video (together with my brother Stefan Ramírez Pérez) and two collaborations with performers focusing on the relationship between video documentation and live-performance. One of these uses re-enactments and re-readings of rather subjectively chosen reference points tied to images and fantasies regarding stage performance – ranging from 1970s cinema and to a Beyoncé pop concert – which are layered on top of each other. I also just started researching and writing a script for a film that I am developing and directing together with my brother Stefan.
What are your three artists to watch?
Kate Dervishi, Miriam Gossing & Lina Sieckmann and Julia Weißenberg.
What will your artist career look like in five years?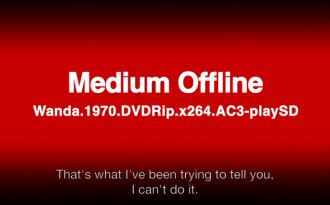 Projecting five years into the future is not easy, but I am fairly certain that I will continue working with film and video and that this will remain at the core of my work. I am, however, increasingly interested in placing my film works in relation to other elements such as sculpture, installation or photography, creating environments and spaces around my film works. I did this already in a rather simple way through an architectural intervention in the gallery space in my recent solo exhibition That's what I've been trying to tell you. I can't do it. And would like to continue exploring this relationship in more complex ways in the future.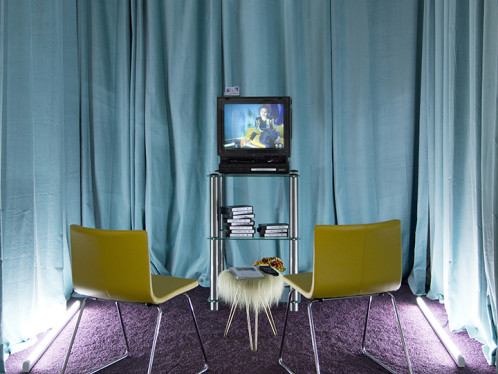 Twelve Roses (Video Archive) – installation view: Kunstquartier Bethanien, Berlin.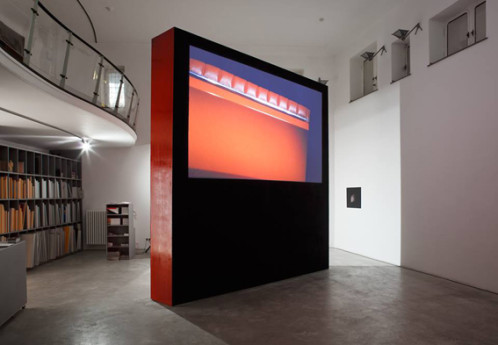 Body Snatcher – installation view: That's what I've been trying to tell you, I can't do it., artothek – Raum für junge Kunst, Cologne. (Photo Credit: Rheinische Bildarchiv Köln / Patrick Schwarz)
---