---
BLK River Festival
Vienna
Every September, the BLK River Festival invites artists from all continents to honour Vienna by realizing projects in various locations all around the capital. The BLK River Festival team, headed by curator, Sydney Ogidan, gets some of the most significant representatives of the international street art scene to Austria's capital to utilize the whole city as the platform for their art.
Public artist talks, where the stars of an art scene that simultaneously seek and avoid publicity in equal measure are participating in discussions, as well as a group exhibition and a filmprogram with selected street art movies to complete the program.
Participating artists are: Blu, Evan Roth, Florian Riviere, Isaac Cordal, Mark Jenkins ( Interview ) and ZukClub.
On the occasion of Vienna's contemporary Black River Festival, Mark Jenkins's work is also exhibited at the renowned Ruttkowski;68 contemporary art gallery in Cologne, Germany. Jenkins's best-known figures will be on display, as well as a new sculpture made exclusively for the exhibition. There will also be photos and collages that showcase the artist's versatility.
Program:
Monday Sept. 17, Workshop, Florian Riviere rsvp@blkriver.at
Tuesday Sept 18, Bike Tour, Start 14:00 rsvp@blkriver.at
Wednesday Sept. 19 BLK River Projects
Thursday Sept. 20, Evan Roth FREE SPEECH
Friday Sept. 21, Bike Tour, Start 14:00, Free rsvp@blkriver.at
Saturday Sept. 22, Kunsthalle, Begin 13:00 Free Entrance
Plakat*zine Fair, Free Entrance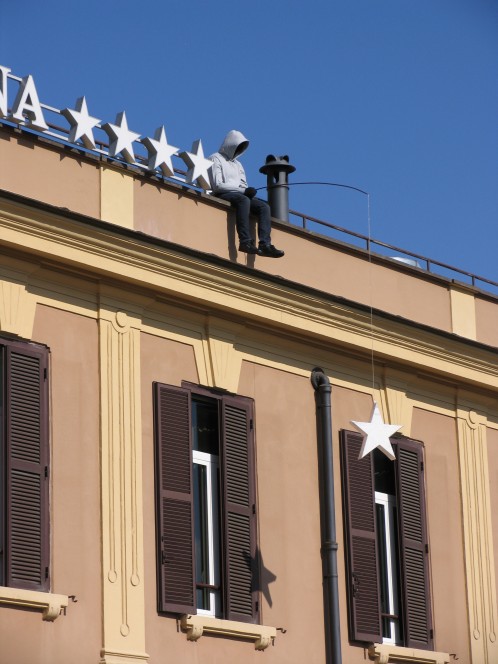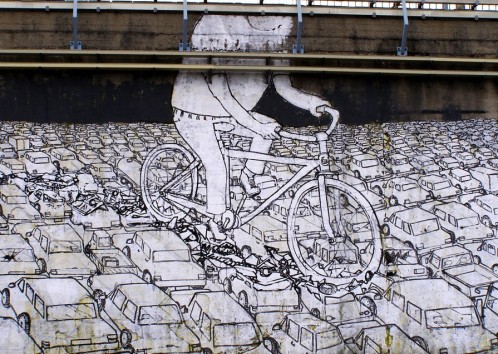 September 13th – September 22nd, 2012
---