---
Charles Ray
Los Angeles
Matthew Marks gallery currently exhibits new sculptures by Charles Ray.
Sleeping Woman depicts a woman sleeping on a bench and Young Man is a sculpture of a standing naked man. They are both made from machined solid stainless steel, and weigh approximately 6,000 lbs and 1,500 lbs, respectively.
Charles Ray lives and works in Los Angeles. Over the past thirty years he has produced a precise and widely admired body of work in a variety of media using both abstract and figurative forms. He had his first one-person museum exhibition in 1989. Since that time, his work has been shown at museums around the world and has been included in two Venice Biennales (1993, 2003), Documenta IX (1992), and five Whitney Biennials (1989, 1993, 1995, 1997, 2010). A retrospective of his work was organized by the Museum of Contemporary Art, Los Angeles, in 1998 and traveled to the Whitney Museum of American Art, New York, and the Museum of Contemporary Art, Chicago.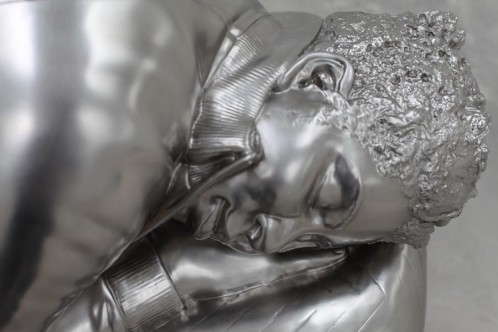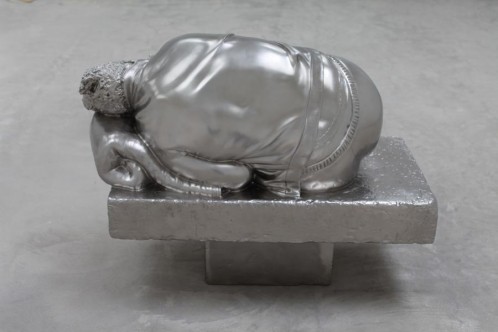 April 28th – June 23rd, 2012
1062 North Orange Grove
CA 90046 Los Angeles
USA
---