---
Claes Oldenburg
Vienna
Claes Oldenburg has not only been a major artist in Pop Art, Performance Art and Installation Art but, in partnership with Coosje van Bruggen, also a strong influence on art in public spaces with his monumental Large Scale Projects in numerous major cities worldwide. With his humorous and profound depictions of everyday objects he is one of the most important and admired artists since the late 1950s. One central point of reference in Oldenburg's oeuvre is the industrially produced object – the object as a commodity which, in ever-new metamorphoses of media and form, becomes a conveyor of culture and a symbol of the imagination, desires, and obsessions of the modern world.
The current exhibition The Sixties showcases Oldenburg's ground-breaking and emblematic early work of the 1960s. There are numerous icons of Pop art on display, beginning with the installation "The Street" and its graffiti-inspired depictions of modern life in the big city and continuing to the famous consumer articles of "The Store" to the spectacular everyday objects of the modern Home: telephone, toilet bowl, bathtub, fan, saw, and light switch.
Another chapter is dedicated to Oldenburg's first designs for the colossal monuments of his consumer objects for public spaces. The exhibition concludes with mumok's Mouse Museum a walk-in miniature museum in the form of a Geometric Mouse, for which Oldenburg collected 385 objects. With its souvenirs, kitsch objects, and studio models, the Mouse Museum demonstrates the incredible cultural variety—and mysteriousness—of capitalist society. With its reduction to abstract basic figures of formal invention, the Geometric Mouse, a central motif within the artist's oeuvre, represents a dovetailing of high art and popular culture. It also functions as Oldenburg's alter ego.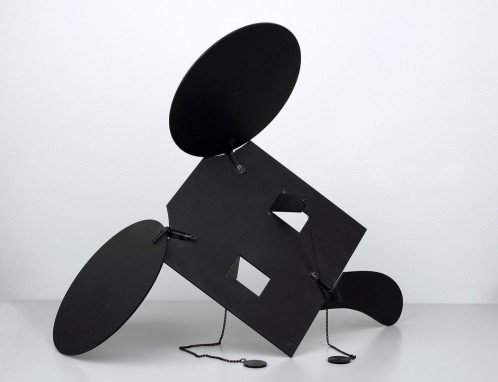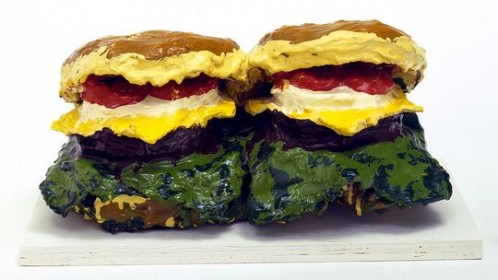 February 4th – May 28th, 2012
Museums Quartier
Museumsplatz 1
1070 Vienna
Austria
---