---
Damián Ortega
London
White Cube Mason's Yard currently presents Traces of gravity, Damián Ortega's third exhibition with the gallery. Furthering his exploration of man-made and organic systems and the transformative qualities of materials, Ortega's new body of work employs salt as a narrative and metaphorical device to examine notions of human intervention, exchange and play and the ways in which these are dictated by physical forces.
In the ground floor gallery, Ortega presents 'Congo River', a new installation consisting of car tyres placed irregularly in the centre of the exhibition space. Ortega has drawn a delicate line in salt along their surface to dissect the gallery. The drawing appears like a topographical mark taken from a map but could equally reference a line of cocaine. Ortega is interested in salt for its historical importance both as a method of preservation – particularly of meat – and as a powerful symbol of economic exchange, of which cocaine could be seen as the modern-day equivalent. The title 'Congo River' relates to Joseph Conrad's novel, 'Heart of Darkness', as well as to Francis Ford Coppola's epic film 'Apocalypse Now', both of which use a journey along a river as a mythical and symbolic setting to examine notions of colonial repatriation, fear of the unknown and the 'other'.
Ortega continues this reference with his sculpture in the lower ground floor gallery; a nine-metre long submarine entitled 'Hollow/stuffed', market law. In lower ground floor lift lobby, Ortega has extended the salt metaphor to explore its function in the origins of photography with the floor-based installation 'Preserve Image'. This installation consists of a bicycle discarded on the floor, underneath which is a pool of salt.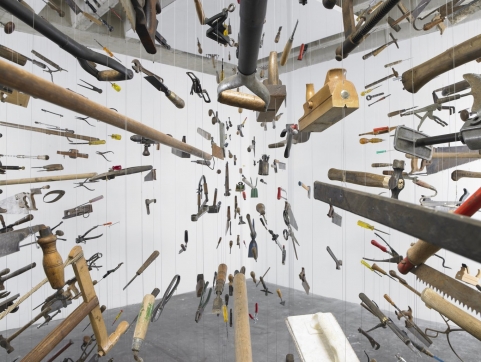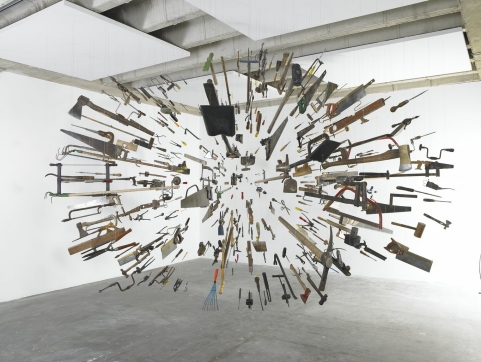 July 18th – September 8th, 2012
25 – 26 Mason's Yard
London SW1Y 6BU
UK
---