---
Dennis Hollingsworth
Los Angeles
Los Angeles-based artist Dennis Hollingsworth makes us question the étre of painting in the way Donald Judd did with the object.
With the exhibition Terrestrial, Hollingsworth presents the viewer with an existential conundrum that demands an awareness and a re-shaping of our own process of seeing. First you are asked to confront the sheer physicality of the work, which repositions the painting as a sculptural object and then back again, a never-ending balancing act between two different practices. Slowly the conceptual underpinnings and gestalt effect take hold as forms emerge and disappear, demanding a unique and powerful engagement with the work.
Structure plays an integral role in these luxuriously rich, dense works, allowing the painting to take on a sculptural identity. Paint is dropped, both marbled and monochrome, and scraped up with scrapers and drywall knives. Tools are invented in order to achieve intended effects, such as daubers made of balled up knit fabric (which delivers flower-like forms which he then rocks into a bed of paint) or origami-like pincers that he uses to pull the spines off the monads. Spatulas and various knives are used in abundance. Brushes are cut and thinned into specific shapes and rarely does he rely on them as they are sold in stores.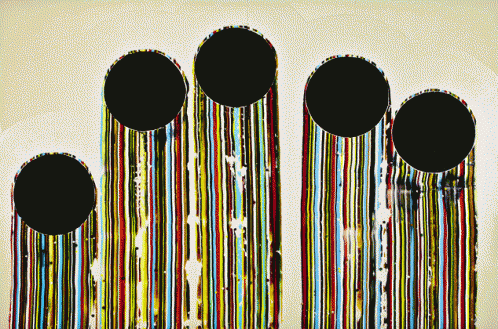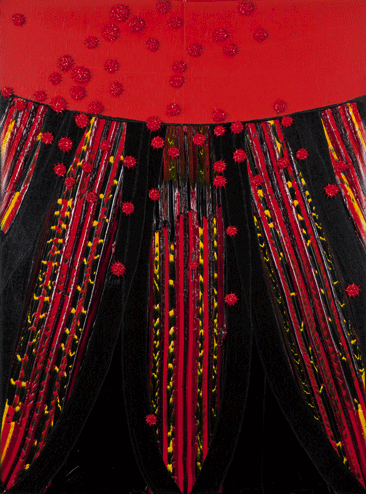 March 23rd – May 24th, 2012
8071 Beverly Boulevard
Los Angeles California 90048
USA
---