---
Do-Ho Suh
Seoul
The exhibition Home within Home features Suh's recent works as well as his 'home' series, which has been his main artistic motif and made him known throughout the world, and thus will provide a valuable opportunity to foresee where his future artistic endeavors head toward.
An important characteristic of Suh's "homes" can be found in the fact that they respond to the spaces in which they are exhibited and by doing so, bring about new interpretations to them. In the Rem Koolhaas-designed architectural space at Leeum, Suh installed a reflection near the sloping passageway that leads to the exhibition galleries so that the work can serve as an introduction to the exhibition. In the Ground Gallery, he also built a home out of a soft, light, and translucent fabric that stands in a stark contrast with the almost overwhelming space made out of concrete.
As a nomad living in different regions of the world including Seoul, New York and Europe, Suh has been concentrated on the relationship between 'me' and what differs from 'me' and the ways to communicate beyond the boundary between them while focusing on the relationships both between different individuals and between the individual and the collective. In Suh's work, his main subject matter of 'home' represents the minimum space occupied by an individual, and it is established as a space where the formation of the relationships between disparate beings such as the self and the other, different cultures, and the inside and the outside takes place.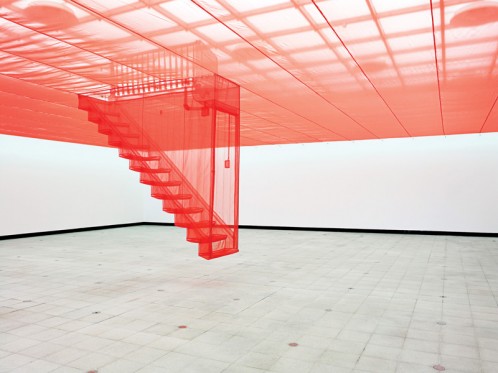 March 22nd – June 3rd, 2012
Hannam-dong, 747-18
Yongsan-gu
Seoul
Korea
---