---
Domination, Hegemony, and the Panopticon
Dubai
Domination, Hegemony, and the Panopticon, the current exhibition at Traffic showcases works from nearly fifty artists, who focus on mechanisms of power as explored in the writings of Jean Baudrillard and Michel Foucault.
With a plethora of both international and Middle Eastern artists such as Jenny Holzer, Huda Lutfi, and Gilbert & George, the viewer is immediately made aware of a multitude of power struggles upon entering the space. The works are hung salon style, and that's not the first challenge of contemporary art norms: there are no labels. Nothing indicates the artists' names, nor the materials employed – thus key information used to link the works to a larger context of art history are denied. This strong gesture of anonymity shifts any projection of knowledge (thus dominance, according to Foucault) from the works themselves to the viewer, who finds himself placed in the center of a Panopticon. Surrounded by the artworks like anonymous cell inmates, the viewer stands in the center observing, examining, and judging (to hit on Foucault's three principles of a disciplinary society).
Surveillance and the all-seeing, all-knowing characteristics of technology seem to be the new instruments of modern discipline which have replaced pre-modern sovereigns (kings, judges). With the state controlling knowledge and the flow of information, it retains its authoritative status, and becomes, in this sense, the Panopticon prison guard, with its prisoners in isolation, left alone to critically examine the overflow of information and media channels, prompted by such instances as this exhibition.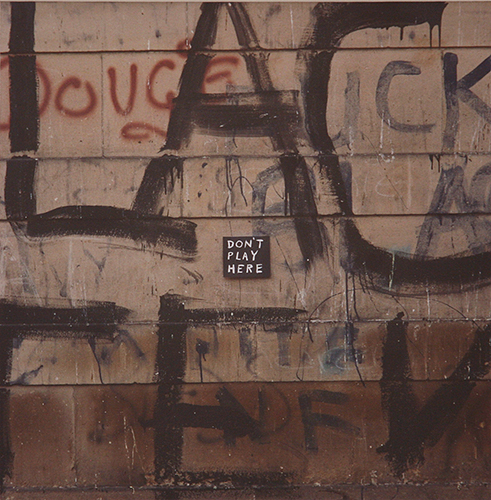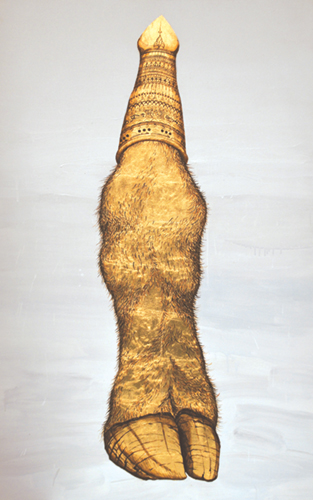 February 2nd – March 31st, 2012
179 Umm Suqeim Rd
PO Box 6716 Dubai
UAE
---