---
Elmgreen & Dragset
'Powerless Structures'
Tel Aviv
Artistic Duo Elmgreen & Dragset are taking over the Tel Aviv Museum of Art with Powerless Structures.
Powerless Structures is the name of the ongoing series that the duo performs in order to reform museum and galleries display conventions by turning the spaces upside down, sunk into the ground or turned upside down. Their art is subversive and critical as with their iconic Prada Marfa, a Prada boutique situated in the middle of the Texan Desert.
For Powerless Structures, which is simultaneously the name of the core exhibition piece that occupies the museum's garden, Elmgreen & Dragset are showcasing their sculptures in every of the museum's nooks. Accordingly, Other Landscapes (2016) appears as the fictional signage for a currently running Matisse exhibition and Portrait of the Artist (2014) joins master pieces among the European Art of the 16th-19th Century section. Each work is thus integrated in the museum's formal composition in order to link art, architecture and design.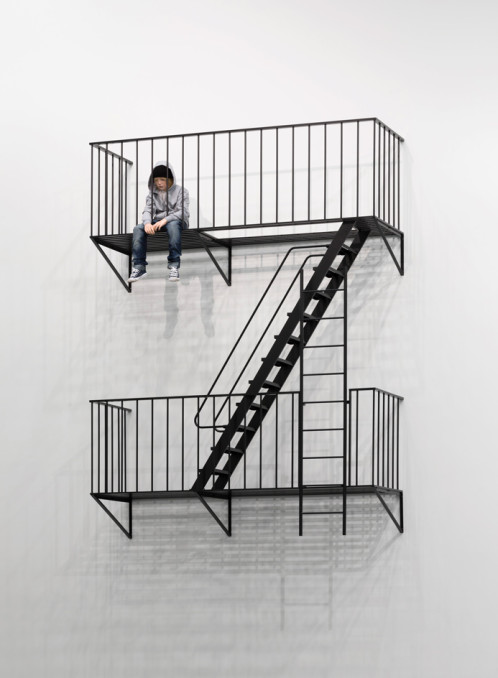 The Future, 2014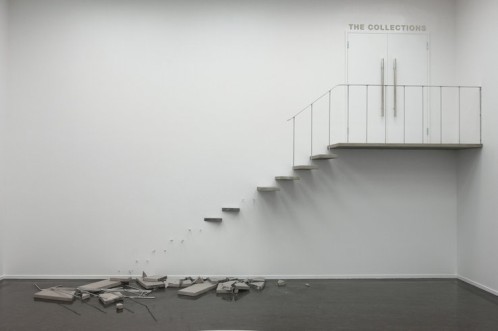 Social Mobility 2008

Elmgreen & Dragset

Tel Aviv Museum of Art

April 01 – August 27, 2016
27 Shaul Hamelech Blvd, POB 33288
61332012 Tel Aviv
Israel
---