---
Finok
Cologne
São Paulo, 2002. Raphael Sagarra is 16 years old when he observes some youngsters of his neighborhood Cambuci climbing up to heady heights yet again. They spray and paint leaving their letterings up there at house facades. It isn't the height that intrigues him, but its repeating character and the concomitant circulation of the strokes.
Thus, Raphael Sagarra attends to classic graffiti. He goes by Finok and quickly developes his signature style: big eyes that make his figures remind of cartoon characters and a remarkable color selection that bases on all shades of green.
Also with his graffiti crew VLOK, colors inhere a major role. As a matter of fact; it is no less than Brasilian artist twins Os Gêmeos being involved. They are famously known for their yellow characters.
Today, Finok is 26 years old and a renowned graffiti artist in South America and the USA. He exhibits at galleries, realizes large-scale murals and cooperates with such companies as sunglasses manufacturer Ray-Ban and Havaiana, the brand that is famously known for their iconic flip-flop. For all that, Finok states that he still has a long way to go.
The exhibition Finok at Ruttkowski;68 gallery is his first show in Europe. The canvases as well as the so-called pipas – kites with which the kids of the suburbs of São Paulo play – reflect Finok's personal journey; from the favelas to a "better" world – as he says – "without ever forgetting about the starting point."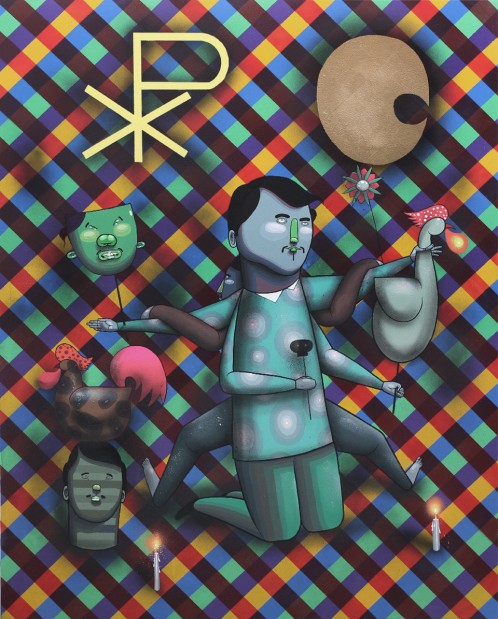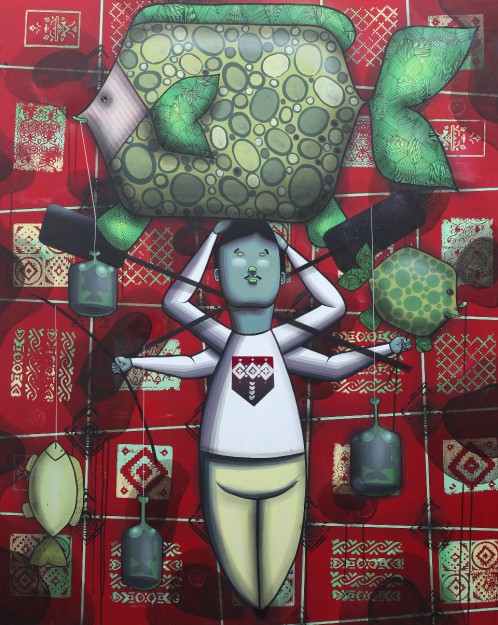 August 3rd – September 9th, 2012
Bismarckstr. 68
50672 Cologne
Germany
---