---
Gilbert & George
Salzburg
Gilbert & George have spent many years preparing these London Pictures, which mark a new period in their work. They took thousands of photographs documenting a widespread peculiarity of the press landscape in England: posters with sensational headlines advertising the newspapers on sale in kiosks. They are like heralds blaring out fanfares, titillating public curiosity about the most outrageous and brutal stories of the day.
The events thus publicised are presented on the posters, and in the newspapers themselves, as "sensations", news which the passer-by – even catching only a brief glimpse of the headline – really has to buy the paper to find out more. These announcements attract attention by reporting almost exclusively criminal incidents: brutal assault, rape, robbery, murder and manslaughter – such are the topics that can be expected to rivet public attention.
Gilbert studied at the Wolkenstein School of Art in South Tyrol, the Hallein School of Art in Austria, and the Munich Academy of Fine Arts, before attending St. Martin's School of Art in London. There, in 1967, he met George who had previously been a student at Dartington Hall College of Art and Oxford Art School. During the 1960s, Gilbert & George expanded the concept of sculpture by making themselves the materials for their art-works, as 'Living Sculptures'. They declared everyday activities to be art, and provoked opposition by using faeces, urine and sperm as principal motifs in their picture series. The duo was awarded the 1986 Turner Prize, exhibited in the British Pavilion at the 2005 Venice Biennale, and has held exhibitions in venues ranging from the Stedelijk Museum in Amsterdam (1971 and 1996) to the Tate Modern in London (2007).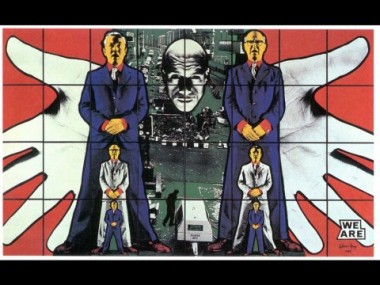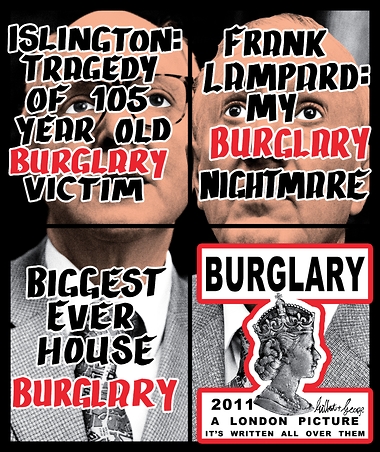 November 23rd, 2012 – January 19th, 2013
Villa Kast
Mirabellplatz 2
5020 Salzburg
Austria
---