---
Hendrik Beikirch / ECB
Coblenz
Just after the release of 5MINUTES WITH: Nils Müller, ilovegraffiti.de and ARTE Creative published a new episode today. It features German painter, Hendrik Beikirch / ECB, who proves that graffiti can be art.
Instead of transferring images from concrete walls and train carriages on to more accepted media, he portrays older people, who are visibly marked by life. The result is a series of stunning murals that make a statement in any space they occupy – indoor or out.
During the last week of August, Hendrik Beikirch / ECB painted a mural that blasts his own standards as well as Asian normalities: it is over 70 meters (230 ft.) high and therewith marks Asia's tallest mural ever. Contrary to its modern, rising surrounding of South Korea's second largest city, Busan, the mural depicts an elderly fisherman – one of the very few still pursuing this dwindling profession.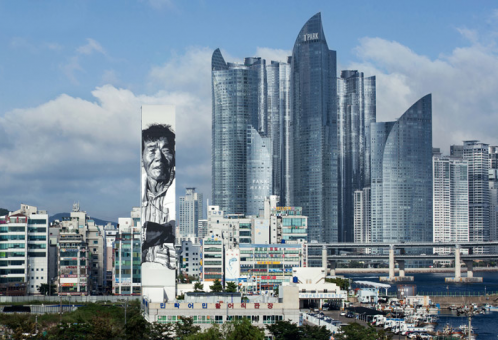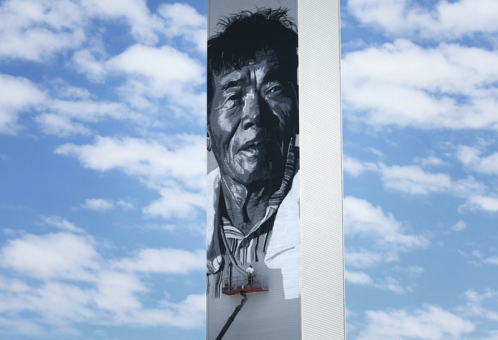 Wertical-Interview with ECB / Hendrik Beikirch
---