---
Holding It Together
San Francisco
Holding It Together: Collage, Montage, Assemblage is a group exhibition highlighting artists whose practice involves combining disparate elements to create a coherent object that takes on a completely different meaning than the sum of its parts. Though collage, montage and assemblage can be used to create abstract work, this exhibition focuses on representation, particularly that dealing with the human body or psychology.
The title, Holding It Together, most obviously refers to the adhesive used to make an assemblage or collage, but also alludes to the concepts that unify the diverse images or objects into a discrete entity. Colloquially, the title refers to maintaining your sanity or keeping your cool through physical or emotional difficulty.
More than fifty objects made from the 1950s to 2014 explore identity, sexuality, the subconscious and the subliminal. Artists include:
John Ashbery, Rina Banerjee, Joe Brainard, Sarah Cain, Nick Cave, Bruce Conner, Jean Conner, Jay DeFeo, Mathew Hale, Tim Hawkinson, Jess, Matt Lipps, Emil Lukas, Ruth Marten, Vik Muniz, Wangechi Mutu, John O'Reilly, Patricia Piccinini, Liliana Porter, Alan Rath, Ed Ruscha, Raymond Saunders, Andrew Schoultz and William T. Wiley.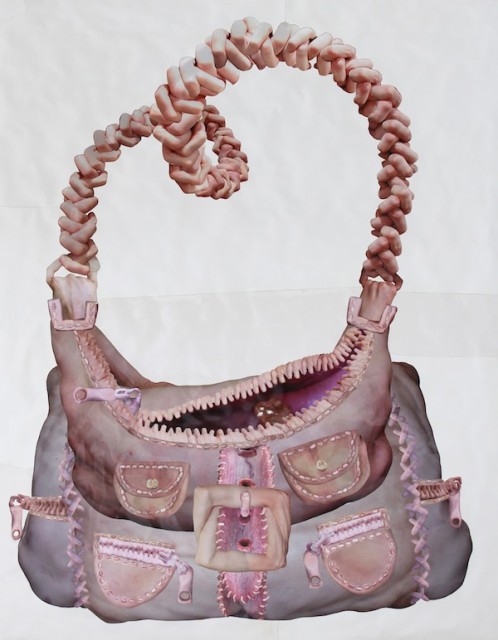 Tim Hawkinson, Bag, 2014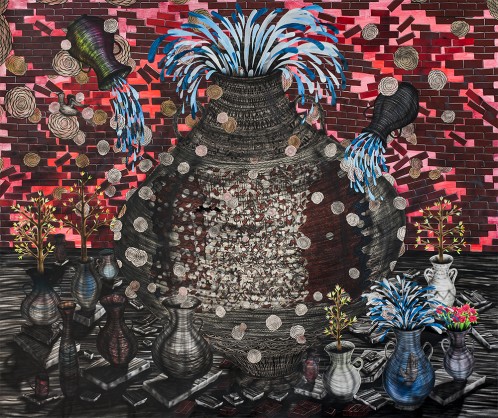 Andrew Schoultz, Sherb, 2014
July 12 – August 16, 2014
260 Utah Street
San Francisco, CA 94103
USA
---