---
Jeff Koons
'The Retrospective'
Bilbao
After Centre Pompidou's sought after 'La Rétrospective' exhibition that got nominated at the Globes de Cristal in 2014, it is now the turn of the Guggenheim Museum of Bilbao to present a Jeff Koons retrospective. With a career that extends itself over more than 35 years, the exhibition recounts the key moments of it.
Jeff Koons creates his signature products mixing several concepts such as ready-made or pop art, physical innovations (with his collaboration with Dr Richard Feynman for the aquarium balls) and mainly childhood references. Popeye, Hulk, Michael Jackson, everything of the American pop culture is subject to be reshaped by Koons's atelier that counts no less than 100 workers. Often criticized or idealized, Jeff Koons himself might be his biggest invention. Through the numerous representations and staging of his own person, he became an iconic character just as well on the artistic scene than on the American pop one.
With this second retrospective, the Guggenheim Museum brings to light the simulated luxurious, industrial, candid and humorous pieces of one of the leading artist of the twentieth and twenty-one century.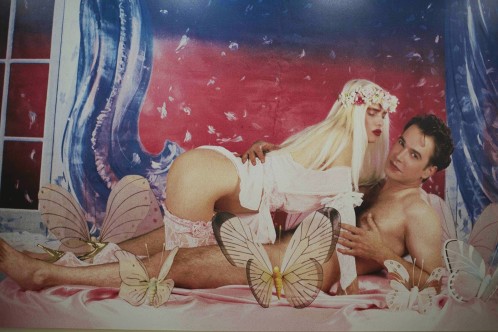 June 9 – September 27, 2015
Avenida Abandoibarra, 2
Bilbao 48001
Spain
---