---
Jens Pecho
Emerging artist of the week
Our Emerging artist of the week is Jens Pecho. Through a wide array of media – installations, video, sound – Pecho explores the vast linguistic field and our everyday visual culture. He works with advertisement billboards and traffic lights with his precise and to the point statements.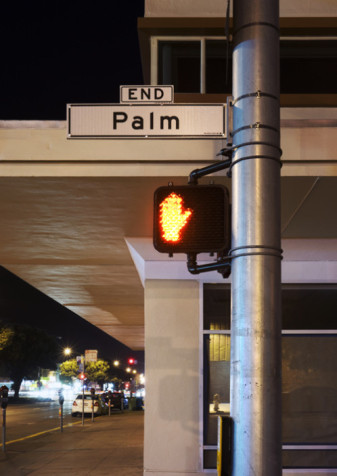 How do you describe your art to somebody who has never seen it before?
My work takes its starting point in a strong interest in the mechanisms of language as a system of constructing and destabilizing meaning. Normative usage of wordings preforms our perspective on the world and therefore influences the range of actual experiences we are able to encounter. Take, for example, the gap between emotional conditions and the conventions we have established to communicate about them. Media-wise I work with printed text, sound, light, video and objects. This can result in complex installations which require white cube conditions as well as in rather playful interventions in public space.
Where did you study?
I studied art at the Academy of Media Arts Cologne and the State Academy of Fine Arts – Städelschule in Frankfurt/Main.
What did university and your professors give to you?
I was provided a secure space for experimenting, professional support, critical advice and guidance as well as friendship.
What are you currently working on?
At the moment I am working on an installation using minimal changes in the pronunciation of spoken words and gradual shifts in the gallery's lighting conditions to reflect on linguistics and the ability to cover sensual experiences with the terminology of everyday language. The work is going to be shown at the Kunsthalle Düsseldorf in July as part of a group show featuring former scholars of the Karl Schmidt-Rottluff Grant.
How will your artistic career look like in five years?
I can't predict this. I also don't see my personal or artistic development merely in regards to careerist success. In terms of my work deepening my research on language theory as well as reflecting on the highly codified language used to talk about contemporary art are key interests of mine.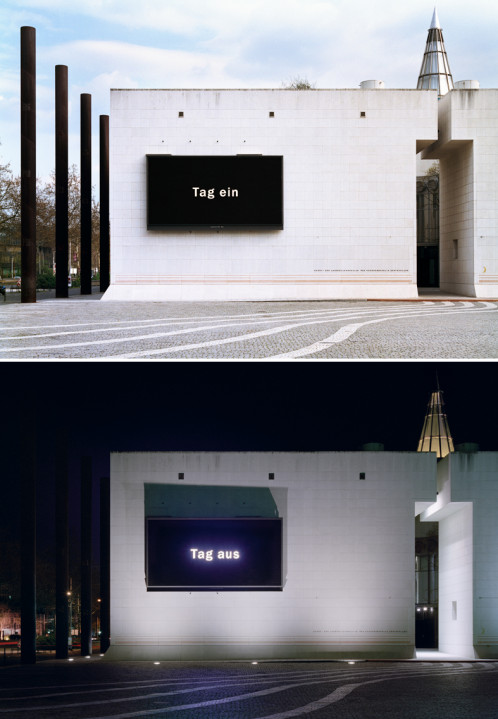 Tag ein Tag aus / Day in Day out (installation view Art and Exhibition Hall of the Federal Republic of Germany, 2010) Foto: Jan Hoeft © VG Bild-Kunst, Bonn 2016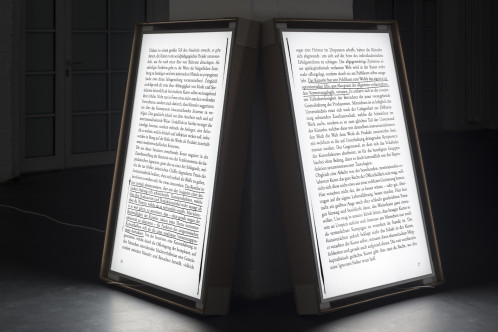 Eine Kunst, die Ja sagt / Art That Says Yes (Duratrans on lightboxes, 2016) Foto: Jan Hoeft © VG Bild-Kunst, Bonn 2016
---