---
Jessica Hess and Tara Smith
Los Angeles
Shepard Fairey's Subliminal Projects gallery currently presents Planes, Trains, & Automobiles, an exhibition featuring new work by California-based artists Jessica Hess and Tara Smith. In this exhibition, both artists provide a unique perspective on the state and decay of various objects and tools existing within the contemporary, urban environment.
Smith's 'Mobile Vehicles' series are large-scale paintings that portray man-made objects as creatures with human identities. Garbage trucks, helicopters, big-rigs and tanks become portraits of individuals, couples and personalities. Smith's works combine color field painting and abstraction with figuration, oscillating between ambiguity and discernible imagery, between subjective narrative and everyday objects. Smith expands on her technique of attributing human identity to non-human forms in her 'Road Kill' series. These small-scale watercolors depict perished birds and discarded stuffed animals striped of context, each with a narrative or nostalgia informed by the viewer's interpretation.
Hess is a photorealistic painter who presents graffiti, decay, and the urban environment in the guise of traditional landscape paintings and still life works on paper. Her depictions document everyday street life and celebrate the art of graffiti and the artist's tools. Her crisp, vibrant paintings and her small-scale 'Objects of Desire' works pop of hyper-realistic figuration, highlighting the character inanimate objects and locations can acquire as a result of human presence, interaction, use, abuse, and neglect.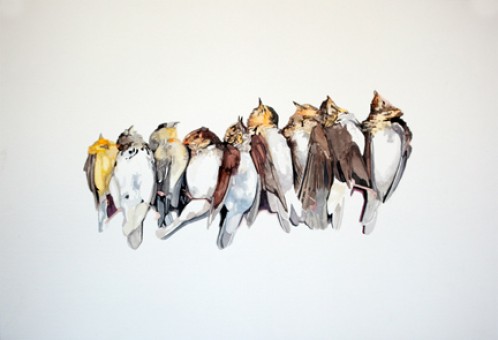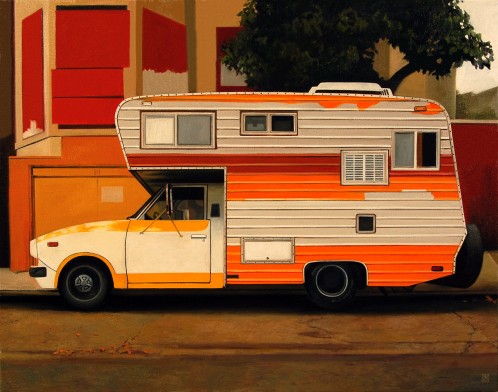 March 23 – April 20, 2013
1331 W. Sunset Blvd
Los Angeles, CA 90026
USA
---