---
Joshua Burbank
Newcastle
Joshua Burbank's painting celebrates the lost art of exercising one's imagination. Contemporary obsessions like style, ambition, branding and body commodification are examined through motifs of magic, power, reverence, and the threat of cold steel.
Described as "Game of Thrones meets Paris Vogue", Joshua's figurative work features female subjects with contemporary looks in otherworldly scenes. The compelling legend of the matriarch, a determined woman inspiring devotion and destined for leadership, is rebooted for an era where fashion and fantasy are very tempting distractions, and beauty is empress of all it surveys. Joshua's sexually educated woman, her appetites threatening to dwarf the abilities of the men surrounding her, offers little concession.
These warrior princesses and sorcerer queens don't wear killer stilettos – instead their feet are clad in the sabatons of medieval plate mail. Rather than flaunt cleavage, they experiment with the unusual silhouettes more often seen on avant-garde catwalks of Paris Fashion Week. And they are no less imposing, and certainly no less pertinent, for it. The figures' faces bear modern cosmetics inspired by strong evening styles and power dressing, anchoring the works firmly in the viewer's consciousness: "I have an 80s influence on the make-up that I really can't shake," says the artist.
Paintings such as 'All Things Bright' and 'Beautiful' or 'Homey' feature elaborate magical objects inspired by the sacred geometry used in the construction of ancient religious buildings (and Da Vinci's Vitruvian Man). "I'm very interested in what our culture has lost, in a sympathetic way," says Joshua. "I often experiment with sacred geographical forms in composition too."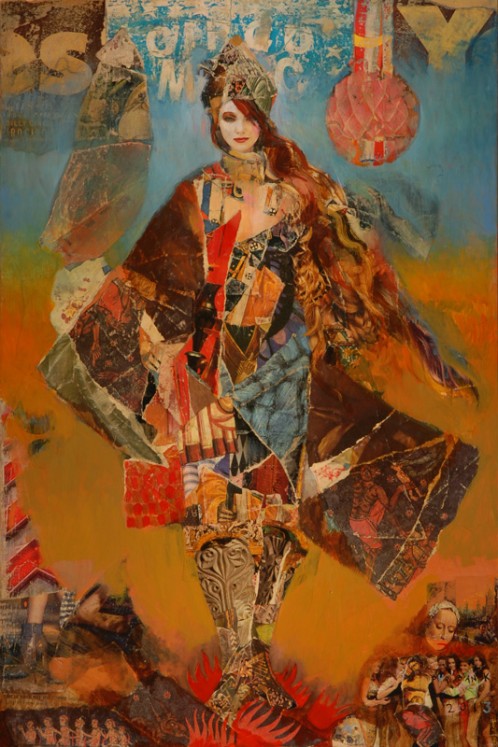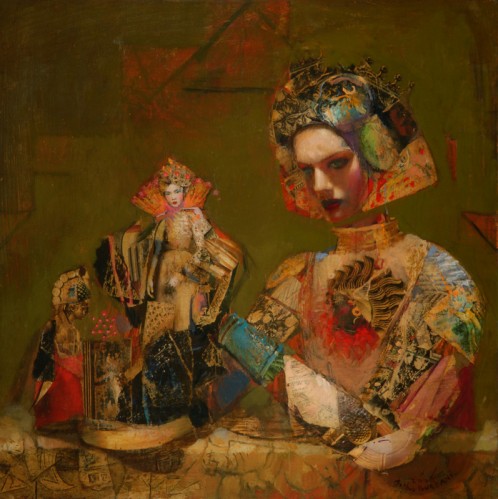 June 21 – July 20, 2013
7 Quayside
NE1 3DE, Newcastle upon Tyne
UK
---