---
Louis Soutter
Paris
Unjustly unknown to the public at large, Louis Soutter (1871–1942) was for decades neglected by art historians. Therefore, the show Louis Soutter, the tremor of modernity proposes a broad and representative view of the work of the Swiss artist.
Because Soutter spent the last twenty years of his life cut off from the world, forcibly admitted to an old people's home, commentators have been inclined to label his work Art Brut. However, important aspects of his life have been overlooked: his studies of art and music that took him to Geneva, Brussels, and Paris; his wide-ranging culture; and his knowledge of late nineteenth- and twentieth-century art.
Louis Soutter was a prolific artist whose work, at the turn of two centuries, is a forerunner of modernity and part of the wider picture of the history of forms. he interest shown in his work by such important figures as Roberto Matta (1911-2002), and the impact it would have on the art of Arnulf Rainer, Julian Schnabel, A.R. Penck and Elmar Trenkwalder, confirm him as an artist of the twentieth century whose work has its place in reflections by contemporary artists.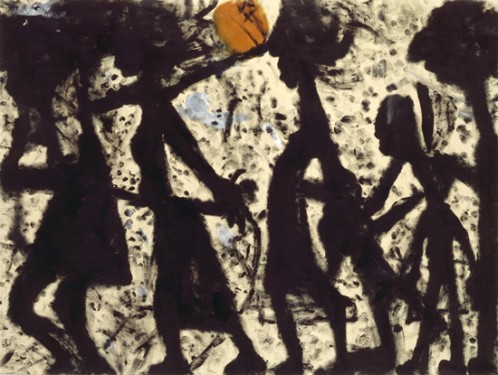 June 21st – September 23rd, 2012
10 Bd de la Bastille
75012 Paris
France
---