---
Mark Rothko
Masterpiece series
For our Thursday masterpiece series, this week we analyze the famous Russian painter Mark Rothko, the ultimate color master.
1. Mark Rothko was born in 1903 in Dvinsk, Russia before emigrating to Portland Oregon in 1913
2. Rothko was born Markus Yakovlevich Rotkovich
3. His first work were figurative before shifting to abstract colorful works.
4. His work 'White Center' was bought for 72.9 million dollars in 2007. The higher price ever paid for an 5. after war artwork at that time.The painting was sold by David Rockefeller to the reigning Qatar family
5. Yet this price if far lower than 'Orange, Red, Yellow', bought 77.5 millions dollars in 2012.
6. Rothko's oeuvre was inspired by Nietsche's philosophy
7. Rothko was very inspired by greek mythology and considered himself as a 'myth maker'
8. Considered as the master of color, he did not had the same view on it, considering color as a medium to convey emotions in the viewer
9. No black tones are really blanc in Rothko's works
10. Rothko broke the most lucrative contract he ever had with the new Four Seasons Restaurant in New York, thinking that the project will compromise his integrity as an artist.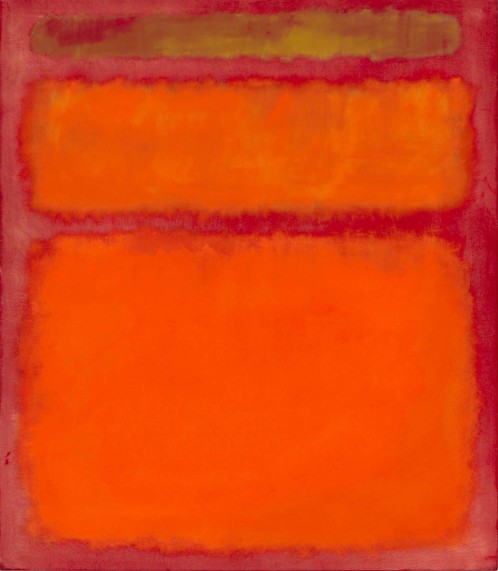 Mark Rothko, Orange, Red, Yellow, 1961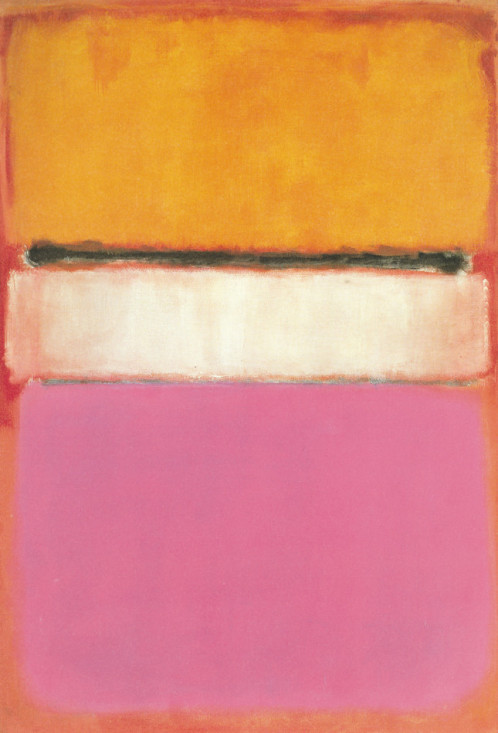 Mark Rothko, White Center, 1950, 205.8 cm × 141 cm (81.0 in × 56 in)
---