---
Mark Ryden. Pinxit
Cologne
First published in TASCHEN's limited edition series, Pinxit is now available in an unlimited popular edition.
Blending themes of pop culture with techniques reminiscent of the old masters, Mark Ryden has created a singular style that blurs the traditional boundaries between high and low art. His work first garnered attention in the 1990s when he ushered in a new genre of painting, "Pop Surrealism," dragging a host of followers in his wake. He has trumped the initial surrealist strategies by choosing subject matter loaded with cultural connotation.
Pinxit, whose title refers to the Latin term meaning "painted by," is organized by the themes of Ryden's major exhibitions — The Meat Show, Bunnies & Bees, The Tree Show, and so on — and includes collected essays by Yoshitomo Nara, Carlo McCormick, and others, and a new essay by culture critic Kristine McKenna. This sweeping retrospective brings together nearly two decade's worth of Mark Ryden's paintings and works on paper, broadening the horizons of his uncanny universe and bringing it to the world, one page at a time.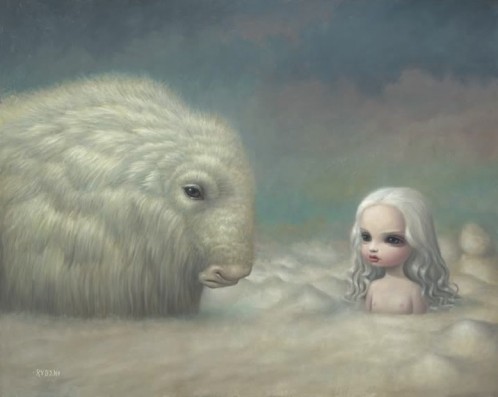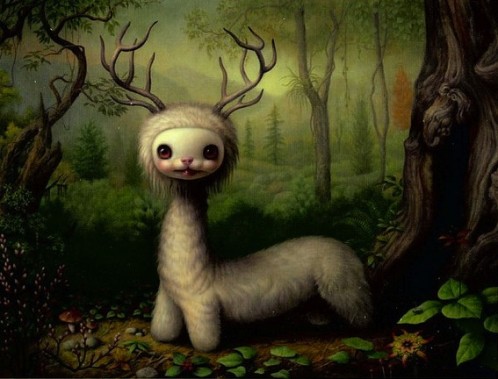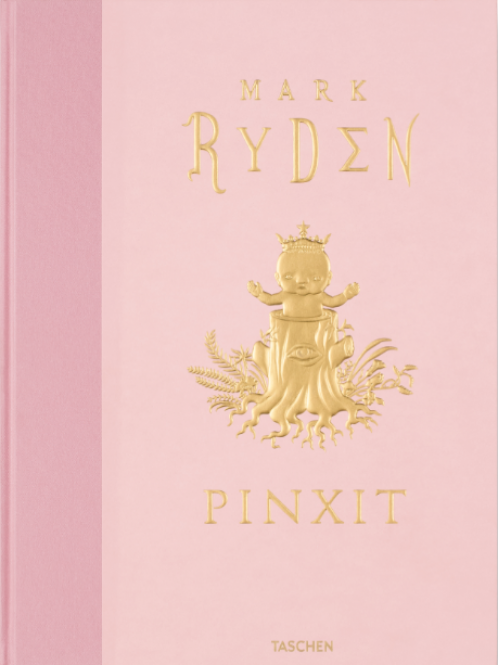 Format: Hardcover
ISBN:978-3-8365-4160-2
---