---
NYC.C
Cologne
On the occasion of plan12, the exhibition NYC.C depicts skateboarding as an urban culture of appropriation with multiple avenues of influence, both on artistic practice and on the development of global trends – from the beginnings in the 1970s to this day, from New York City to Cologne: 'New York is
considered a major stem cell for an urban phenomenon with international reach. For generations of ambitious city dwellers, the urban myth of skateboarding has become a form of expression for individuals' own worldview – as art, protest and zeitgeist.
Against this backdrop, NYC.C reflects the influence of subculture and subcultural actors on mainstream movements. In this respect, skateboarding serves as a key to a world that is fundamentally involved in shaping and setting visual and architectural codes in the 21st century.' Basile and Tielsch have made a series of inner-city locations into temporary stages. Ten large-area poster displays are art locations in the public space presenting photographers by Todd Jordan (Ubierring 61), Jonathan Mehring, Gerhard Stochl (both Lindenstr. 94), Mike O'Meally (Venloer Str. 33), Giovanni Reda (Ebertplatz Passagen, Neusser Str. exit) and Charlie Samuels (Ludolf-Camphausen-Str./Venloer Str.), all taken between 1975 and 2010 in their New
York surroundings.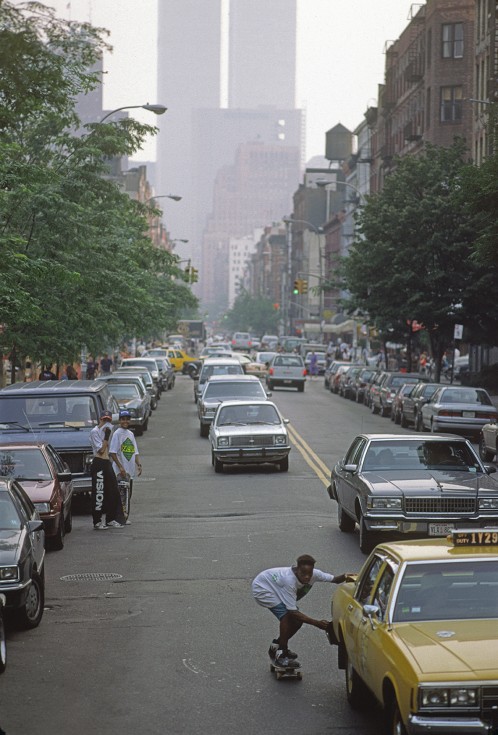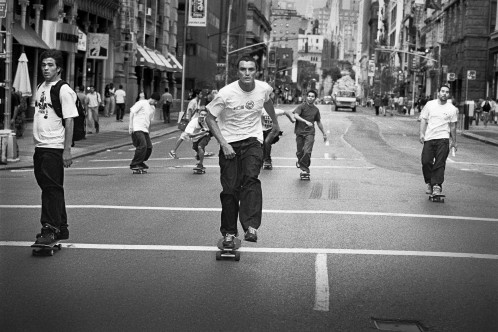 September 22nd – October 18th, 2012
Otto-Fischer-Straße 5
Am Südbahnhof
50674 Cologne
Germany
---