---
Parra
New York City
Our former interviewee – Dutch artist Parra – creates witty and often provocative post-Pop imagery in a vibrant palette of highly saturated colors. His distinctive hybrid figures have bird-like features such as elongated, beak-shaped noses. The curvaceous nudes are portrayed in a variety of suggestive circumstances, at times salacious and at times comical; occasionally accented by the artist's stylized, hand-drawn typography.
Parra's multi-disciplinary work spans cohesively across drawing, painting, animation and sculpture. Tracy Had a Hard Sunday includes works on canvas, paper and ceramic. The canvases, painted in shades of reds and blues feature a recurring motif of stars and stripes. The sculptures in the exhibition represent the artist's skill in translating his subjects into three-dimensional form, while studies for the paintings — created in ink on paper — reinforce the graphic quality of his compositions in black and white simplicity.
Parra's sensibility is largely rooted in Pop art and the experimental graphics of the 1960s. His bold and playful imagery references the work of such artists as Keith Haring and Victor Moscoso, celebrated designer of psychedelic rock posters for San Francisco's Fillmore Auditorium.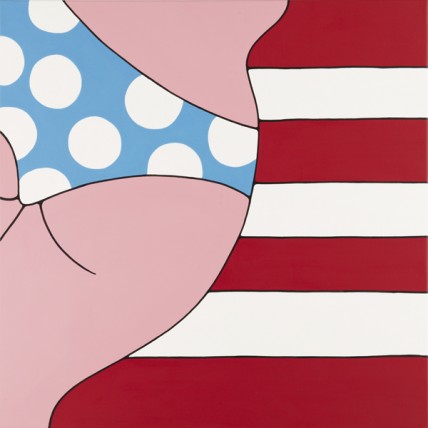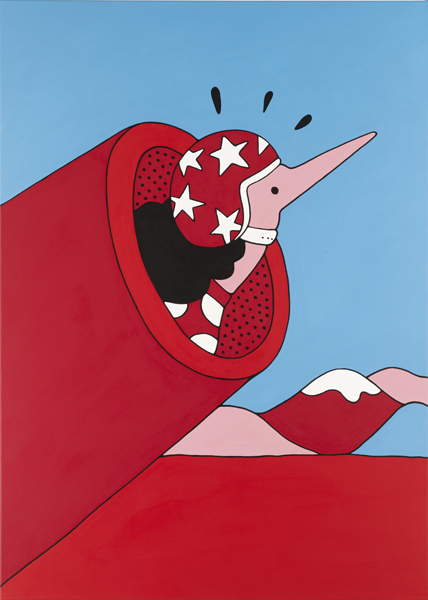 February 23 – March 23, 2013
529 West 20th Street, 9th floor
New York, NY 10011
USA
---