---
Peter Lindbergh
Milan
Galleria Carla Sozzani currently presents a retrospective of Peter Lindbergh in two series – Known and The Unknown.
Known features selection of 40 iconic images of women shooted for several publications like Vogue, Interview, Allure, Harper's Bazaar, Marie-Claire. In these pictures, Lindbergh always gives an intimate portrait of the beautiful women he photographs, also when he works with fashion and cinema celebrities such as Naomi Campbell, Linda Evangelista, Milla Jovovich, Kristen McMenamy, Kate Moss, Charlotte Rampling, Catherine Deneuve.
The Unknown is a personal project and research which has been exposed for the first time in 2011 at the Ullens Center for Contemporary Art in Beijing. A visual journey with no order or chronology, going through decades of images, inspired by his recent movie series 'Invasion'. A timeless story in a visual space that mixes the glamour of Hollywood, the German cinema by Fritz Lang and the science fiction. With this work, Peter Lindbergh presents a fragment of daily life, full of enigma, unpredictable events and risks. His intense images reveal the fears and concerns for dangers that people only suppose. The main character of the story is the photo-model Milla Jovovich who began working with Lindbergh at the age of thirteen.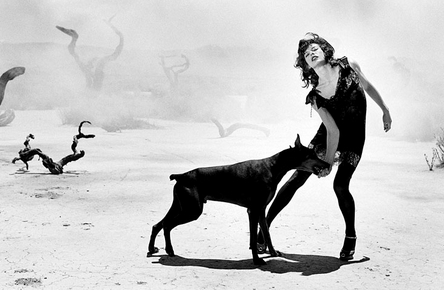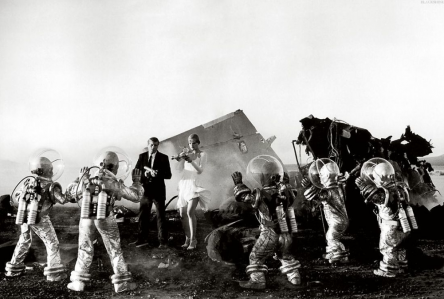 September 7th – November 4th, 2012
Corso Como 10
20154 Milano
Italia
---