---
Peter Zimmermann
Hong Kong
Looking at the recent paintings of Peter Zimmermann, it is not difficult to imagine the artist taking the whole retinal history of art and its attendant techniques from the past four decades, slinging it all over his back, and bearing it back to the very moment when Clement Greenberg declared color field to be the apex of his programmatic Modernism.
German artist, Peter Zimmermann often works from texts or book covers, which he takes and scans into his computer. The source material then proceeds to mutate into imagery via Photoshop and various digital manipulations. Aside from an occasional foray into figuration, by the time the digital file is projected onto a canvas and is ready for execution, the actual source material has been effectively rendered unintelligible. The artist then applies numerous strata of pigmented and dyed acrylic resin to the support, transforming the contents into palpable and mellifluous bodies of light and color. While literally liquidating the gesture vis-à-vis the history of gestural painting, Zimmermann's pictures nevertheless move, or suggest a kind of kinetic shifting of shape and mass. Paradoxically the work remains gestural, but in the most mediated and unorthodox way.
Galerie Perrotin Hong Kong currently shows Zimmermann's works in D.R.O.P.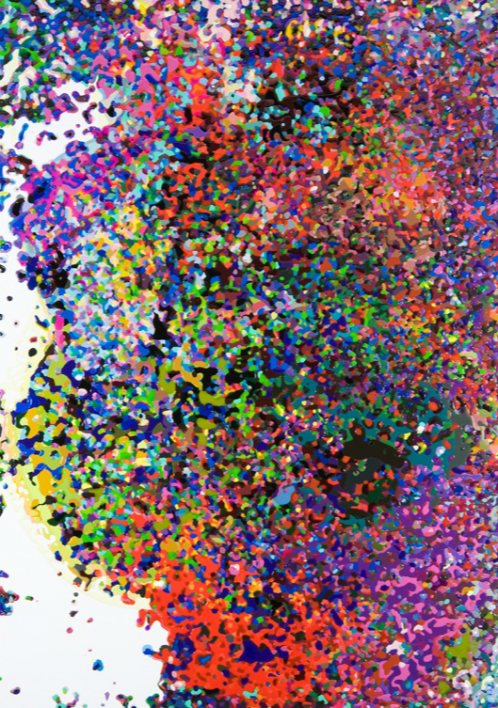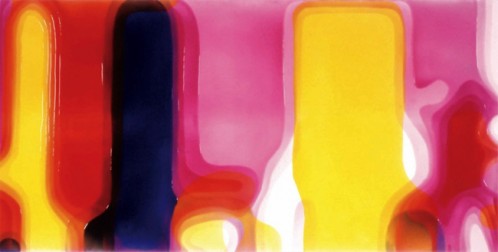 September 18th – November 10th, 2012
50 Connaught Road Central
Hong Kong
---