---
Something Wicked This Way Comes
Los Angeles
Cella Gallery currently presents Something Wicked This Way Comes, a provocative group exhibition featuring multiple works from 10 innovative artists handpicked by Contemporary Art Curator, Stephanie Chefas.
A celebratory mix of the surreal and macabre, Something Wicked This Way Comes, delves the senses into ominous worlds and forsaken dreams. The exhibition is a composition of some of the most powerful contemporary artists whose inherent aesthetic is both visually rebellious and viscerally seductive. "Each artist was chosen based on their dark allure and ability to transform what naturally repels us into something utterly captivating," states Chefas. "By consistently pushing conventional norms, these artists are simultaneously challenging the viewer as well as themselves."
An assemblage of mixed media works, oil paintings, watercolor and graphite drawings, Something Wicked This Way Comes features the talent of Annie Owens, Christian Rex van Minnen, Christine Wu, Chrystal Chan, David Ball, Fulvio Di Piazza, Jana Brike, Jessica Ward, Judith Supine, and Michael Page. Expect to feel the hairs on your neck stand straight up; for something wicked this way comes.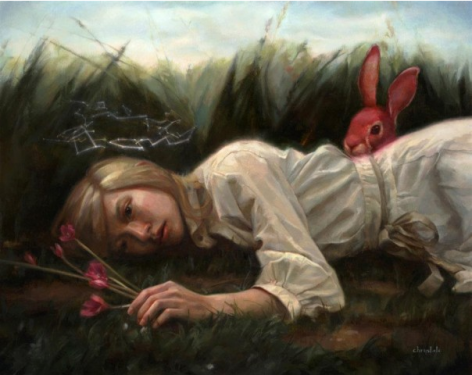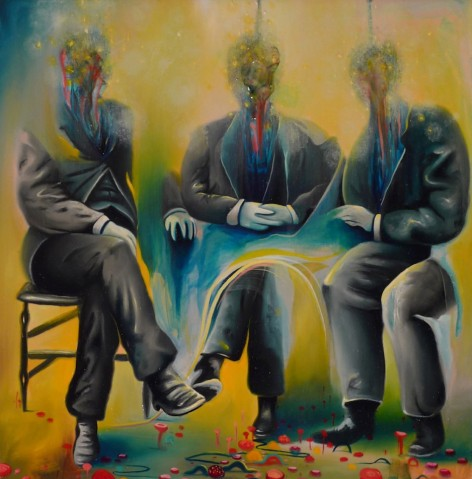 February 23 – March 23, 2013
11135 Weddington St, Suite #112
North Hollywood, CA 91601
USA
---