---
Stefan Golz
Saarbrücken
After finishing his studies, artist, Stefan Golz, decided to go back to basis – to paint with China ink as he already used to do it as a youth.
As an artist and the creative director of fashion label, Wemoto, Golz goes hand in hand with his occupation and vocation. His art and his designs for Wemoto inhere his signature style – minimalistic, black lines that seem to be simple but, in fact, they convey enormous expression as well as impression. Golz thematizes pop culture. Accompanying his life ever since, he transforms pop culture to the todays era of postmodernism with sensitiveness. He pulls musicians and characters like Mickey Mouse or E.T. out of their familiar environment and replaces them within an unfamiliar, new and plain setting. Golz describes, this makes him feel like getting closer to the heart of the motives.
Stefan Golz has shown his works in solo and group exhibtions at home and abroad. The exhibition, All Ghosts, at Galerie Neuheisel is a collaboration with Cologne-based Ruttkowski;68 gallery and shows his latest artworks that he made within the last six months.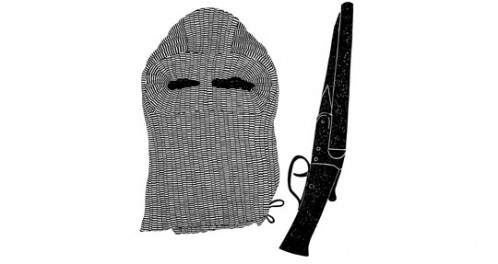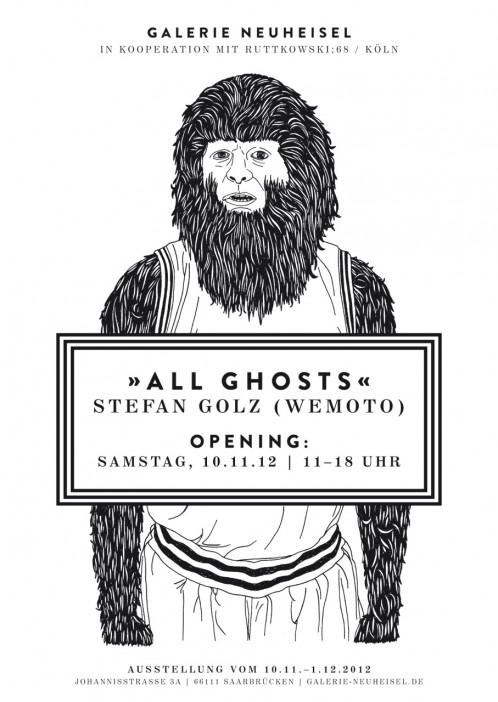 November 10th – December 1st, 2012
Johannisstraße 3A
66111 Saarbrücken
Germany
---