---
Street artists for Louis Vuitton
Paris
Street artists Os Gêmeos, Retna and Aiko collaborate with Louis Vuitton. As such, they continue the tradition of the Parisian fashion house that is known for its never-ending string of collaborations. To name but a few former partners, Yayoi Kusama, Takashi Murakami and Stephen Sprouse lent their distinctive style already.
Otavio and Gustavo Pandolfo, known as Os Gêmeos, are identical twin brother from São Paulo, Brazil. Their work often features a slew of yellow-skinned characters and in keeping with their signature style the two developed a yellow sun and moon mosaic, signifying equilibrium and balance, for their silk square scarf.
Aiko, a Japanese-born and Brooklyn-based street artist, is known for fusing the old with the new. Her scarf features a mix of traditional Japanese icons juxtaposed with contemporary, pop-art elements – one of which being Louis Vuitton's renowned cheetah print.
RETNA, who has been on the street art scene since the mid-1990s and is based out of California, takes influence from ancient Egyptian hieroglyphics as well as Arabic, Hebrew and Asian calligraphy. His cashmere and silk stole, available in two color ways, features his interpretation of the Louis Vuitton motif in his signature style. It is not the first time RETNA has worked with the fashion house. In October 2012 the artist made his way to Miami to transform the façade of Louis Vuitton's temporary space in the design district.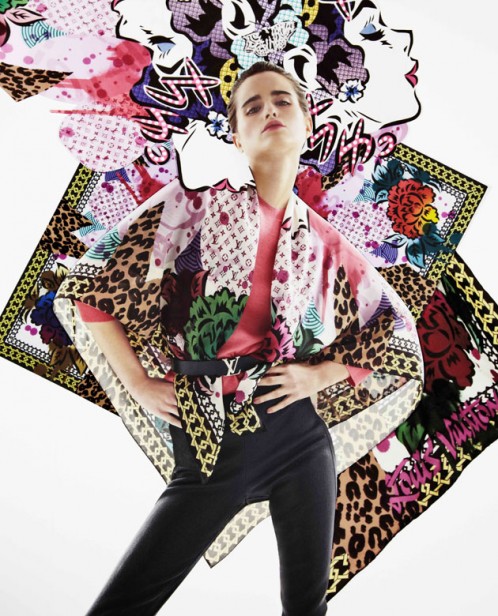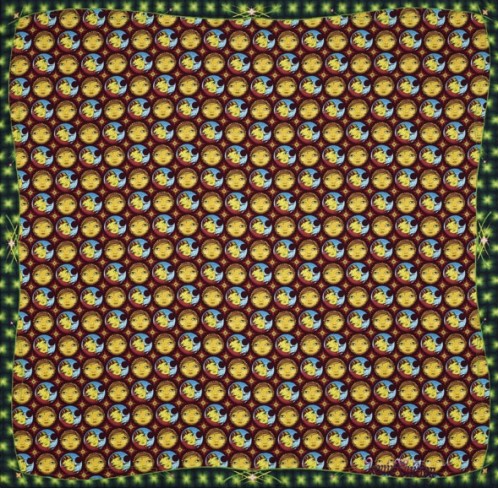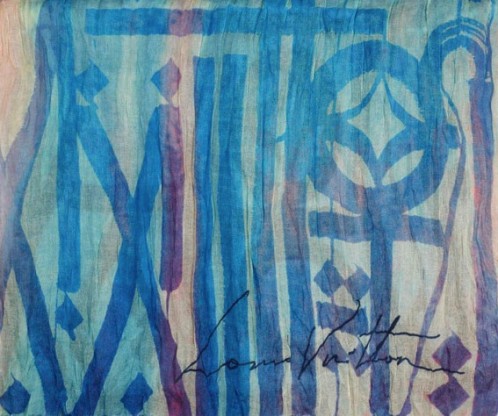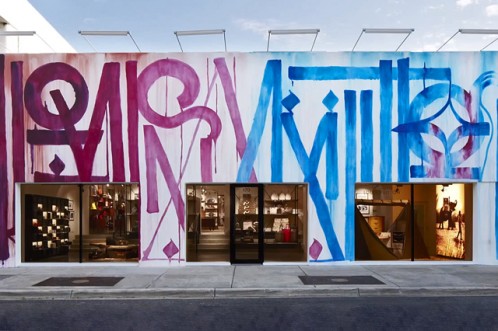 ---