---
Three
Cologne
The exhibition, Three, showcases a trio of artists from three geographic backgrounds with three individual signature styles united by a common environment -graffiti. The participating artists include New Yorker and graffiti pioneer Cope2; Hendrik 'ecb' Beikirch, the German artist who literally elevates graffiti with his skyscraping murals and canvases; and Dutch surrealist Super A, who combines his paintings with three-dimensional work.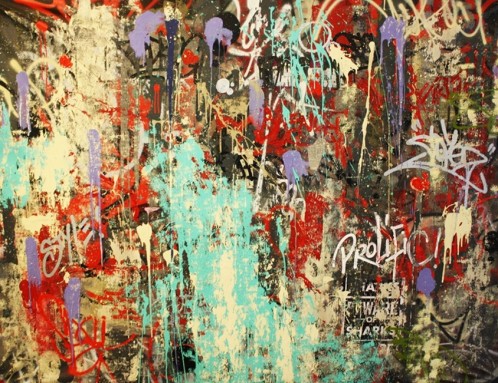 Cope 2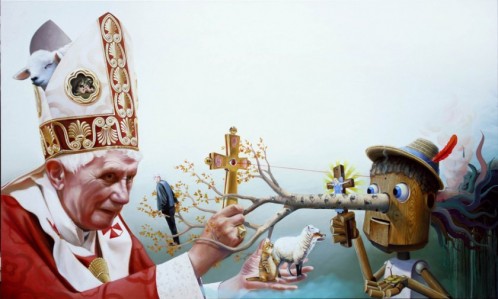 Super A, 'Pope vs Pinocchio'
Curation and Organizers: Ruttkowski;68 and a4lw – artisjustafourletterword.
Venue: DQE
Heliosstr. 35-37
50825 Cologne
Germany
---