---
Tony Matelli
Stockholm
Tony Matelli is known for reinterpreting the tradition of hyperrealism in American sculpture. During recent years he has moved away from his earlier depictions of humans and animals towards examining signs of human presence.
Arrangement is a beautifully composed bronze bouquet of white and pink lilies, flipped upside down. The bouquet rests on a single petal. While the gravity is miraculously absent this majestic flower becomes a symbolic gesture through its own implausible presentation.
In the paintings on mirror and Window Sculptures, Matelli investigates transparency and opacity. The mirror paintings appear to be simple graffiti when it is in fact a thorough process of layering of urethane and acid on a mirrored ground. The windows are copies of cheap and mass-produced windows, created in laser-cut steel and cast bronze. The glass is replaced by opaque metal and the window, through the History of Art a symbol for an opening to new worlds; here becomes a barrier to a view.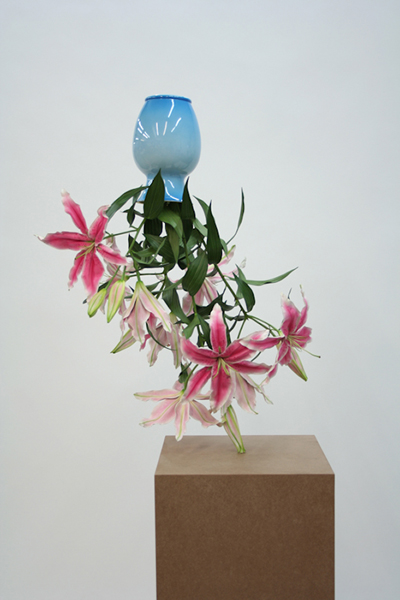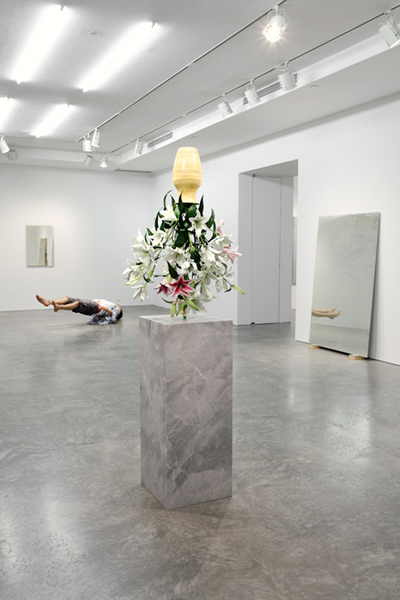 November 15th – December 20th, 2012
Hudiksvallsgatan 8
Stockholm
Sweden
---