---
Wim Delvoye
Hong Kong
Belgian artist Wim Delvoye currently displays his latest works at Galerie Perrotin, Hong Kong.
On show is his 'Twisted Dump Truck' in laser-cut laced stainless steel, a never before shown series of bas-reliefs, alongside new bronze sculptures, mirroring themselves, reiterating the principle of Rorschach plates, that reactivate the mythological figures of, for instance, the XIXè s. French artists Antonin Mercié ("Gloria Victis Rorschach") and Emile André Boisseau ("La Jeunesse Rorschach").
Wim Delvoye has developed an art that offers a reinterpretation of artworks of the past while laying down a lucid and amused glance at contemporary society. He explores art history, Gothic cathedrals and sculptures of the 19th century, from Bosch and Brueghel to Warhol, simultaneously revealing the beauty of daily objects. With a Baroque gesture between homage and irreverence, he appropriates and deforms the motifs that inspire him.
From the down-to-earth redeployment of Gothic motifs to contorted and twisted crucifixes, Delvoye's popular and decorative art, which has its roots in subversive and ironic reinterpretations of past styles, has found a particularly trenchant echo in the Paris Louvre's collections in 2012.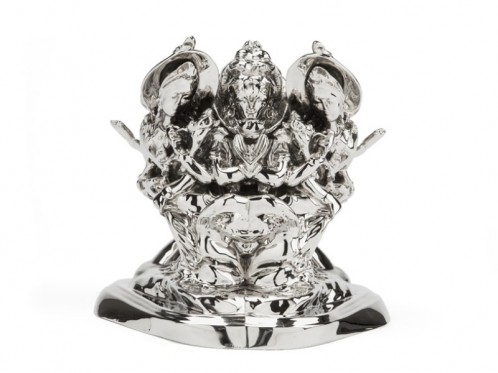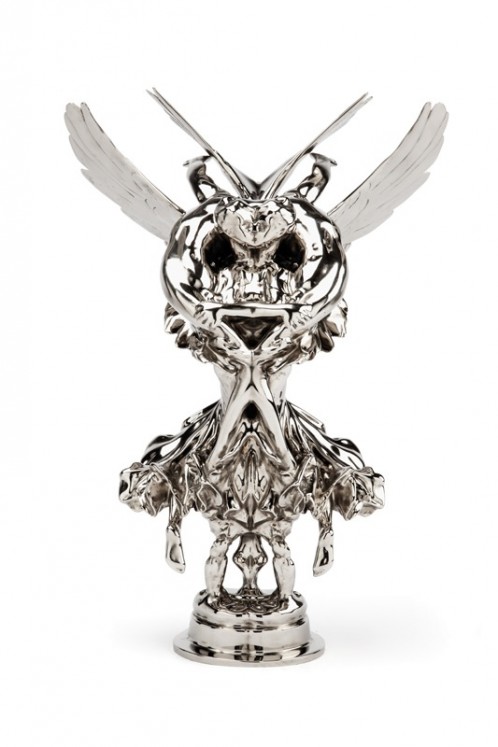 April 3 – May 11, 2013
50 Connaught Road
Hong Kong
---