---
Yayoi Kusama
'White Infinity Nets'
London
Victoria Miro inaugurates its new Mayfair gallery with a presentation of recent White Infinity Net paintings by Yayoi Kusama.
It is the first time Kusama exclusively shows white Infinity Nets in Europe and in its select concentration on these iconic works the exhibition recalls Kusama's debut solo show in New York at the Brata Gallery in October 1959.
From a distance these delicate paintings read as monochromes, but up close their intricate surfaces become visible: small arched semi-circles of white paint almost completely covering the ground of the canvases. On each painting the underlay, a wash of black or grey, is obscured by an intricate network of gestural scallops of paint that combine to form a net. The paintings are characterised by an all-over surface that suggests detailed lattice- or lacework. The nets appear to extend beyond the picture planes, suggesting the potential to expand indefinitely.
The first 'Infinity Nets' Kusama produced in the 1950s and 60s were white although she subsequently also made coloured net paintings. Since these first iterations she has returned periodically to 'Infinity Nets', and these works have become a touchstone in her practice for over half a century. Her repeated revisiting and expansion of this significant body of work highlights its continued importance to the artist. Her adoption of the title 'Infinity Net' for her autobiography also reflects their standing throughout her career.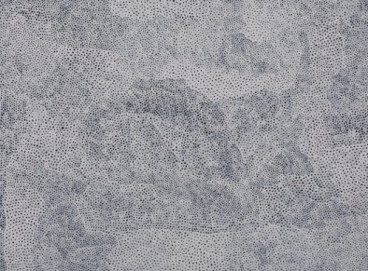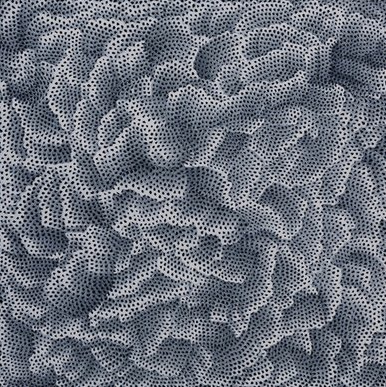 October 1 – November 9, 2013
14 St George Street
London W1S 1FE
UK
Calendar
---