---
Yoshitomo Nara
New York City
Nara, who is one of the leading artists of Japan's influential Neo Pop movement and best known for his depictions of simultaneously cute and devilish children and animals, currently shows his new paintings, bronzes, and works on paper at New York-based Pace Gallery.
Nara fuses Japanese visual traditions and Western Modernism with elements of popular culture ranging from manga to American pop and punk music, the lyrics of which appear in many of his paintings and drawings. "When I look at Nara's work, I see its roots in the 'Kulture of Kute' (the Japanese term is kawaii): the big eyes on the little kids," writes artist and musician David Byrne in the exhibition catalogue. "On the surface, they're pretty damn cute. But Nara has stepped outside that world in a big way. The kids and dogs in his pictures and bronzes are defiant, angry, annoyed, and pissed off. They have rebelled against their roots, and their big eyes are cold, slightly alien. Nothing is scarier than something that is the opposite of what it seems—a cute kid who is in fact a bad seed."
Though often associated with Pop, Nara's newest works reveal an engagement with the acts of painting and sculpting that places him closer to artists like Rothko and Bonnard. The layering of color and the texture of brushwork is even more luminescent than in earlier works, and Nara's rough-hewn bronzes leave traces of the artist's own hand, in contrast to the smoothness of his fiberglass sculptures.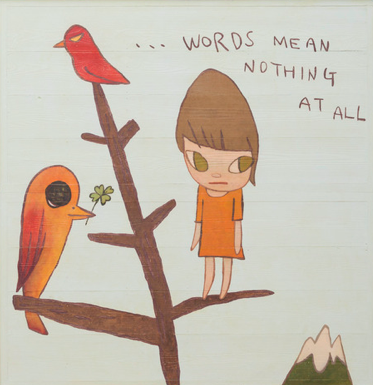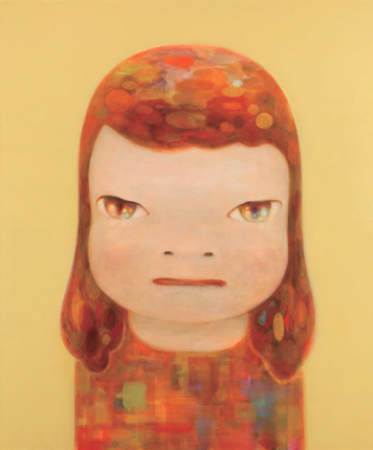 May 10 – June 29, 2013
534 West 25th Street
New York NY 10001
USA
---