---
Finok
As one might expect of a boy from Brazil, Raphael Sagarra dreamed of becoming a soccer player. But another interest soon took over – graffiti. Sagarra was 16 years old when he observed some youngsters in his São Paulo neighborhood scaling buildings to leave their mark in paint. He was intrigued not just by their audacity, but also by the rhythm of their graffiti – the repetition of characters and strokes. From that moment on, Sagarra was hooked. He gave himself an alias – Finok – and developed his own style of graffiti: big-eyed, cartoon-like characters spray painted in various shades of green. Color is also key when Finok works with his crew, VLOK. Also involved are Brazilian artists, Os Gêmeos, twins who are famously known for their bright yellow characters.
26-year-old Finok is now a renowned graffiti artist in both South America and the U.S. He exhibits at galleries, produces large-scale murals on commission, and collaborates with big brands such as Ray-Ban and Havaiana, maker of Brazil's iconic flip flops.
We met Finok in Summer 2012 in Cologne, Germany, where he had his first solo exhibition at Ruttkowski;68 gallery.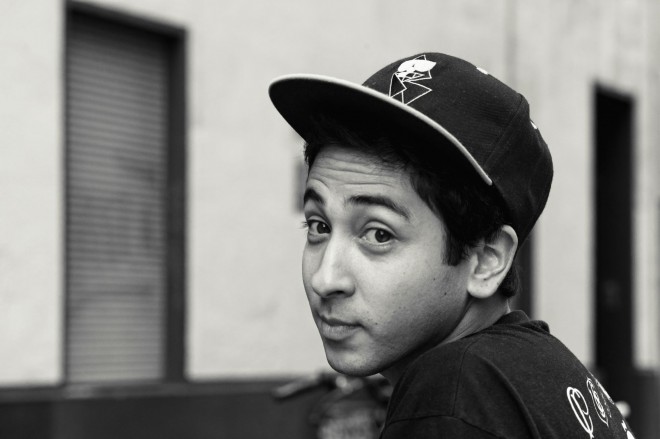 Read the full interview in the printed issue of Wertical.
Release: 2014.
Reserve an issue by sending an email to: contact@wertical.com.
---