---
Seonna Hong
Seonna Hong taught art to children after graduating from California State University in Long Beach in the 1990s. A few years later, she decided on a career change and began working in animation. Hong landed a job at children's TV channel, Nickelodeon, where she earned an Emmy Award for her background work in the show, My Life as a Teenage Robot. Hong went on to work at Disney, Fox and Sony. Recently, she contributed to the visual development of the blockbuster movie, Cloudy With a Chance of Meatballs 2.
As she developed her career in animation, Hong also worked independently as an artist. She began exhibiting her canvases and prints in 1999 and continues to do so today, launching her first solo exhibition, Princess, in 2003. Hong's paintings possess a quiet yet colourful graphical style, with clear layers differentiating the background and foreground. While she paints trees and buildings with sharp corners and edges, her figures – often girls – have rounded features arranged in geometric fashion. In 2005, Hong released her first book, titled Animus.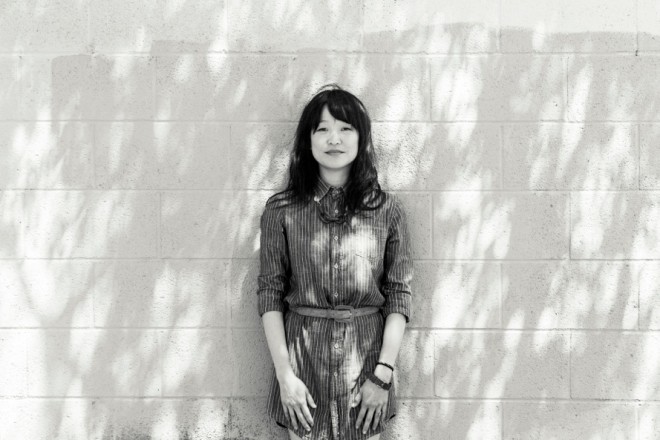 Read the full interview in the printed issue of Wertical.
Release: 2014.
Reserve an issue by sending an email to: contact@wertical.com.
---