---
Thomas Olbricht
Thomas Olbricht is a man of action. He studied chemistry, earned a PhD, then devoted himself to obtaining another doctorate in medicine. And after setting up his own endocrinology practice, he again dipped his hand into another profession, becoming part of the supervisory committee for Wella, the hair care label that's today belonging to international consumer products group Proctor & Gamble. While successfully devoting himself to different professions, art also plays a major role in Olbricht's story. Maybe it's even art that ensures the evident balance to the 66-year-old's electic life.
Olbricht is best known as a devout follower of German artist Gerhard Richter and his editions (Olbricht co-published the latest catalog of Richter's works.) and his private museum, me Collectors Room Berlin, which opened four years ago. The exhibitions are compiled by international junior and established curators who each work out a specific topic, present a collection from one particular collector, or highlight Olbricht's own "accumulation of things," which is how he labels his collection.
We met Thomas Olbricht in his adopted home of Essen, Germany and discussed the source of his interest in art as well as his concerns about the art world today.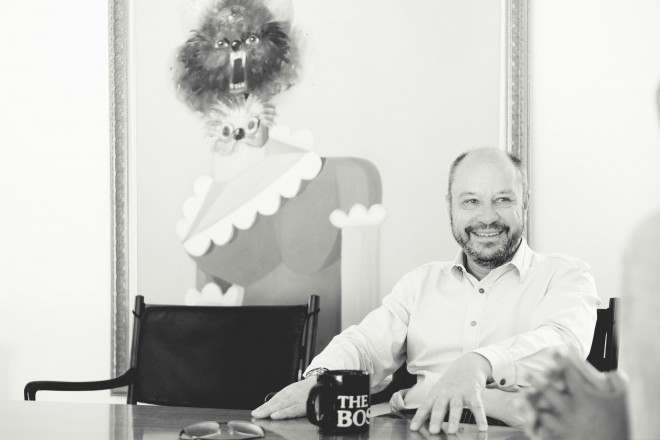 Read the full interview in the next printed issue of Wertical.
Reserve an issue by sending an email to: contact@wertical.com.
---