---
Gilsuk Ko
Emerging Artist of the Week
Our Emerging Artist of the Week – series in collaboration with the art platform Unavailable – is Gilsuk Ko. Her work depicts the complex relationship human and society entertain with one another through surprising and unpredictable visuals. We had the chance to talk with the artist about her studies and future projects.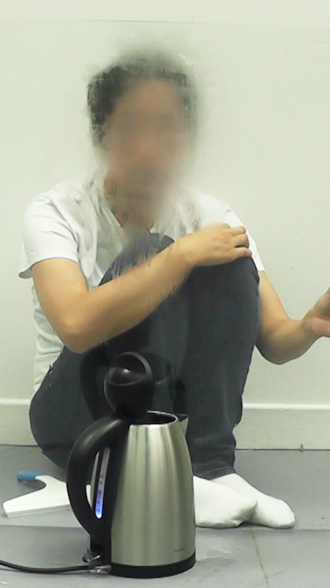 Wertical: How do you describe your art to somebody who has never seen one of your work?
Gilsuk Ko: Video performance is used as technique in all of my pieces of work. By using material from daily life, a link to naturally occurring situations is drawn. The main topic of my works is the human relationship in society, therefore all the works derive from situations or things one can find or witness everyday in society.
WE: Where did you study?
GK: I studied fine art at Hongik University in Seoul and came over to Germany to continue my studies at the Academy of Fine Arts in Muenster where I graduated this year.
WE: What did University and your professors give to you?
GK: I had the chance to learn all the necessary techniques and work on professional equipment to channel my ideas into a satisfying output. My professors helped me through their reviews and tips about my works. Therefore, the points of interest and their alteration towards a certain topic was always clear.
WE: What are you currently working on?
GK: Even though the main topic I work on is the human relationship in society, the output undergoes a constant change through personal experience and contacts in society. At the moment I focus on negative influences that people apply on me and try to realize a way to support and shield myself through this.
WE: What are your three artists to watch?
GK: Usually I don't follow specific artists but rather pick out certain works of different artists that I find interesting. Hence I give you the three works I like most at the moment. Sofia Hulten – Altered Fates, Shana Moulton -  The Galactic Pot Healer, Patty Chang – Melons.
WE: What will your artist career look like in five years?
GK: Hopefully I can find more and more suiting ways, images and techniques to fit the work's intent. Also I try to have exhibitions internationally.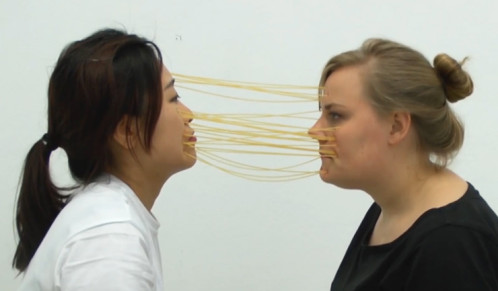 Gilsuk Ko, Comfort Distance.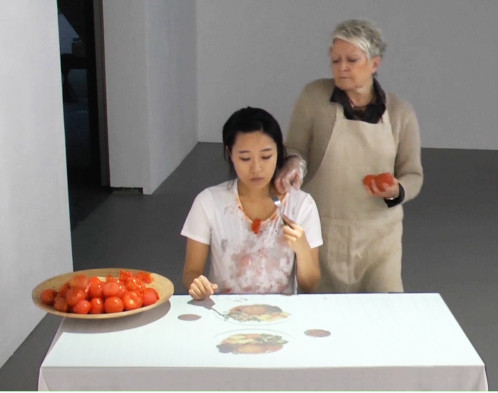 Gilsuk Ko, Unnecessary Offering.

Gilsuk Ko

Unavailable
---