---
Joe Sorren
New York City
Joe Sorren himself says about his paintings: "it's like hanging out with the most magnificent creatures, sometimes small, sometimes big, sometimes mean, always fleeting."
His fluid and expressive brush strokes convey deep care indeed. Sorren's compositions are soft and soothing,and invite us to explore deeply emotional subjects within hazy and dreamlike landscapes. Sorren allows his artworks to evolve naturally and subconsciously. During the months and sometimes years that it takes for a painting to manifest, as new layers of paint are added, a figure may develop into a hill in a landscape, or perhaps a tree morphs into into a creature.
Current developments in Joe Sorren's painting style evince a new manner of gravitas not seen in his earlier compositions. Recent works explore new ground as the artist plays with new forms and palette, highlighting the tender faces and gestures of his signature figures.
The exhibition, The Great Cantaloupe Day, marks the beginning of AFA's exclusive representation of Mr. Sorren's artwork in New York, New Orleans and France.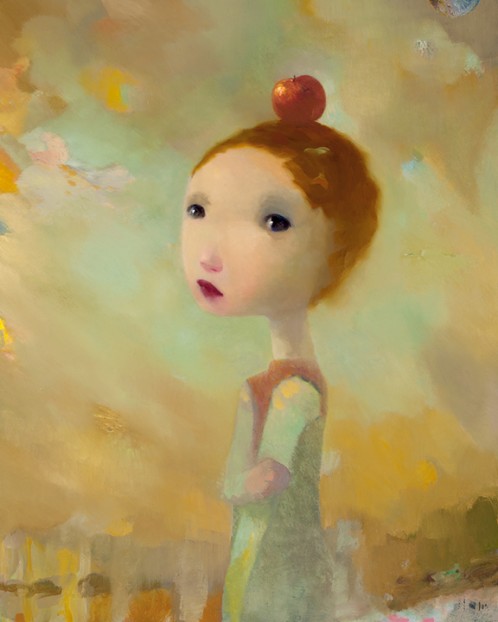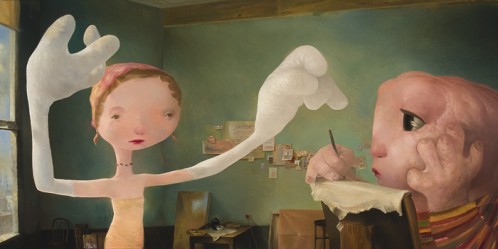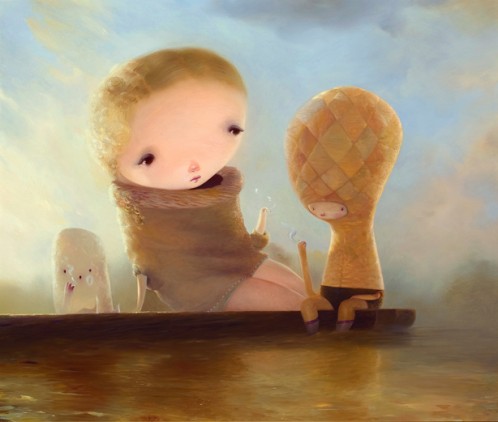 February 24 – March 31, 2013
54 Greene Street
New York, NY 10013
USA
---