---
Olga Tobreluts
Hong Kong
Olga Tobreluts earned her international acclaim as a pioneer of media art, who cultivated her easily identifiable aesthetic through the use of cutting-edge digital technologies. She developed the technique of juxtaposing two- and three-dimensional images which is widely used today; in fact, a number of artists have chosen it as their primary stylistic tool.
Ms. Tobreluts' works are bold manipulations of historical facts and contemporary myths, amalgamated in a magical super-reality. Olga Tobreluts' artistic career was launched with the debut exhibition of her abstract paintings on St. Petersburg's Palace Bridge in 1989, alongside works of the New Artists collective. Following its success, she moved to Moscow where she lived in Petliura's squat on Petrovsky Boulevard and continued to work on her abstract paintings and graffiti. Throughout the 90's she frequently visited Berlin where she discovered digital technologies at ART+COM Institute under the direction of Professor Ulrich Wahlberg. This encounter led to a radical change of aesthetic. Ms. Tobreluts abandoned painting and immersed herself completely in computer graphics, photography and 3D modeling.
Today, Olga Tobreluts is a figure of significance in contemporary culture. She is active as an artist, photographer, sculptor, and curator, as well as a creator of large-scale video installations.
AP Contemporary gallery currently shows Neo-classy – an exhibition presenting Olga Tobreluts' works that transcend the historical context and are much more in synch with the modern world.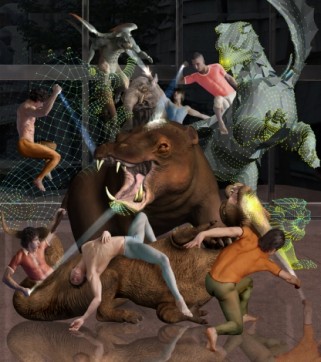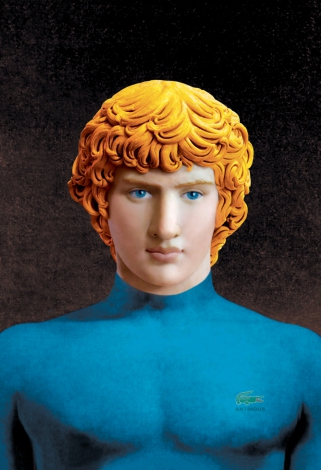 December 21st, 2012 – January 20th, 2013
28 Tai Ping Shan Street
Sheung Wan, Hong Kong
China
---