---
Henrik Vibskov
18th-century English painter Thomas Gainsborough once famously said of his competitor Joshua Reynolds, "Damn him, how various he is!"  21st-century designer Henrik Vibskov could provoke similar bursts of envy among his own peers. While the multi-talented Dane is best known for his eponymous fashion label, he is also a fine artist and a musician: he is the drummer of electronic band Trentemøller and exhibits in museums and galleries worldwide.
Vibskov studied fashion design at London's famed Central Saint Martins college. He moved back to his native country ten years ago to start up his own business. Since then, he has built up a solid reputation as a multidisciplinary artist.
Ever-present, yet at the same time unreachable, Vibskov cuts a striking figure. Standing six feet and seven inches tall, his laissez-faire attitude belies his workaholism. His studio in Copenhagen's city center is hidden in a cozy red brick building on a back street. It looks like housing for an extended family, and in a way it is: it hosts Vibskov's army of workers.
When asked whether he defines himself as a designer, a musician or an artist, Vibskov likens his skills to the different ingredients that make a dish special.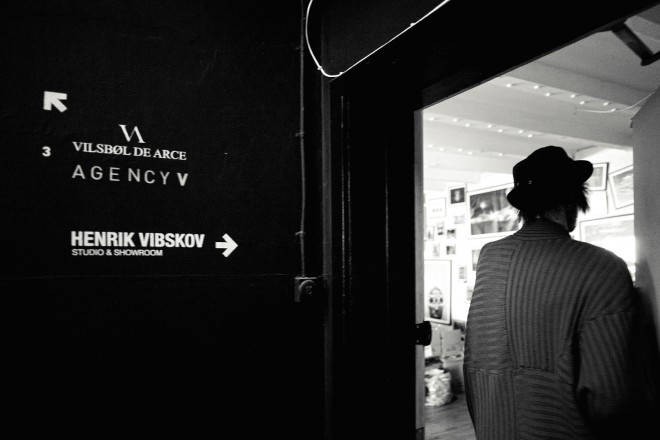 Read the full interview in the printed issue of Wertical.
Release: 2014.
Reserve an issue by sending an email to: contact@wertical.com.
---