---
MOSES & TAPS™
To introduce this interview, we were only allowed to mention that it is about MOSES & TAPS™, the artist group also known as ERNI & BERT™ and TOPSPRAYER™. All details have to be kept secret. We are neither allowed to reveal the persons behind the pseudonyms nor what they look like. We cannot even mention where we met them. MOSES & TAPS™ proves that graffiti still hovers between unlawful and lawful expression. The artist group is well-known and famous for their spray-painted trains while nobody knows who actually receives the praise.
Their book, INTERNATIONAL TOPSPRAYER: MOSES & TAPS, gave us a first glimpse into the volume of their works. Now, their upcoming solo exhibition, TOPSPRAYER EXPRESS™, provides a new insight into their art, which reinterprets graffiti – stirring it up from their prevailing media.
We met with MOSES & TAPS™ and discussed their incognito existence, the Internet and their exhibition at Ruttkowski;68 gallery earlier this year.
German version on I Love Graffiti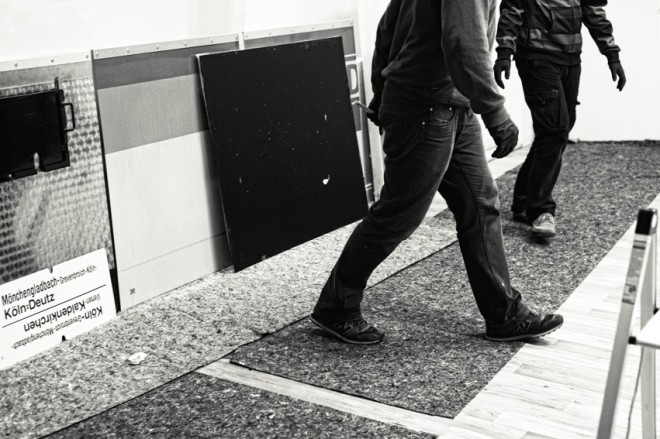 Read the full interview in the printed issue of Wertical.
Release: 2014.
Reserve an issue by sending an email to: contact@wertical.com.
---