---
Andrew Schoultz
`That´s My Trip´
New York
Joshua Liner Gallery is currently presenting a singular exhibition called That's My Trip. As a group show, That's My Trip features 13 artists from different horizons and using diverse artistic technics. As such, the show displays sculptures, installations, paintings as well as works on paper.
The curator – and exhibited artist – Andrew Schoultz came with the idea of That's My Trip along discussions with fellow artists. From Chicago to Los Angeles, one and only inspirational theme guided their instinct – the influence of their own personal "Trip". All size and media are allowed as long as the artwork depicts an intimate approach.
Thus, every one of the thirteen artists exhibited in the Joshua Liner Gallery present a personal vision of their journey. The art pieces are consequently self-portraits. Sometimes installations, like with Libby Blacks and her beach inspired piece or paintings with the interior design "Theopolis Brown and Book Shelf" of Hilary Pecis, That's My Trip raises thirteen particular ideas of individual life voyages.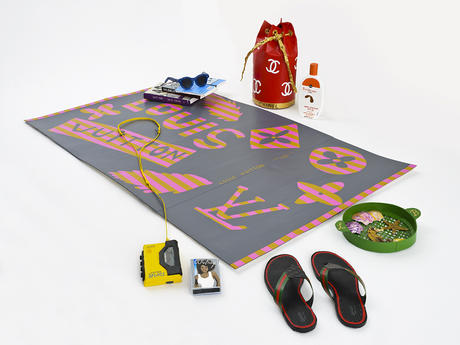 Libby Black, Taking a Trip, Not Taking a Trip, Paper, hot glue and acrylic, 2015, 64 x 41 x 12 inches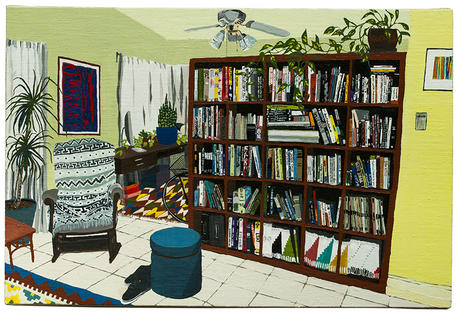 Hilary Pecis – Theophilus Brown and Book Shelf, Acrylic and ink on linen, 2015, 20 x 30 inches
March 26 – May 2, 2015
540 West 28th Street
New York, NY 10001
USA
---