---
HUSKMITNAVN
'Morning'
Copenhagen
HUSKMITNAVN (RememberMyName) is opening today is solo show at the Copenhagen-based V1 Gallery. His show is entitled "Morning" and presents 67 exclusive artworks juggling with several artistic disciplines but with a unique theme: our morning habits. Indeed, all of the pieces are a depiction of our everyday journey between breakfast, traffic jam and tooth cleaning.
For this consequent solo show, HUSKMITNAVN plays with common situations that we all experience everyday without paying much attention. Half sleepy, our morning routine is carried out without conscience and astonishingly well represented by the Danish artist. He depicts with a little humor and lots of truth settings such as the kids morning wash – with Rush Hour – or the everyday struggle to find the appropriate outfit – in What to Wear. Very dynamics, these representations of all sizes, either colorful or black and white lay a finger right on some freeze-framed of our contemporary life.
HUSKMITNAVN manage to turn these forgotten situations into poetic and flamboyant artworks in which each and every one of us recognize a bit of himself.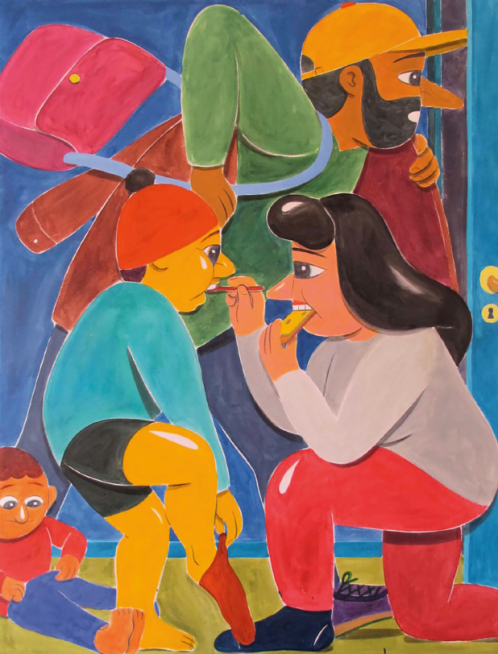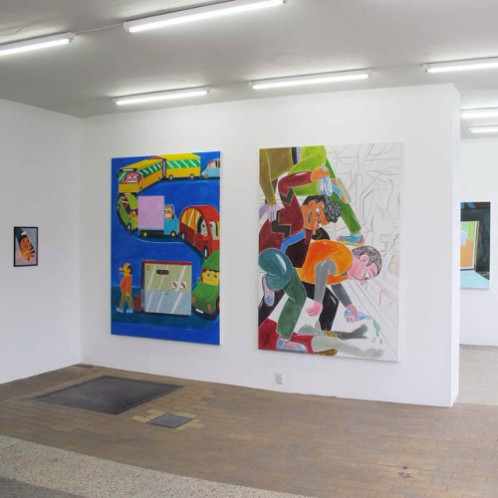 March 28 – April 25, 2015
Flæsketorvet 69
1711 Copenhagen V
Danemark
---