---
Andy Wahrol
'Wahrol Unlimited'
Paris
The Musee d'Art Moderne de la Ville de Paris is currently presenting an Andy Warhol exhibition. Entitled 'Warhol Unlimited', the show is a premiere in Europe to exhibit his entire Shadows series (1928-1987). Along with the silkscreen prints, the most iconic Brillo Boxes (1964), Self-portraits (1966-1967) and Flowers prints, there are 200 artworks on view.
Conserved at the Dia Art Foundation and measuring more than 130 meters, the Shadows series constitutes the core of 'Warhol Unlimited'. 17 colors are disseminated on 102 canvases with silkscreen print technic. They are referred as a 'disco décor' by the artist himself who took the greatest pleasure in blurring the frontiers between art and popular culture. From remarkable concerts display of the Velvet Underground to the legendary Maos and flowers friezes, the exhibition respond to a complete statement of the artist.
The entire exhibition is a journey into Warhol's universe through his most significant pieces and reforming relations between creator and receptor. Enhanced or criticized, the body of works and the persona of the American artist respond to one of the most over-mediatized in the history of art.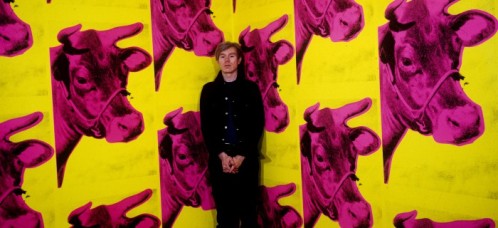 Andy Warhol in front of his "Cow Wallpaper" in 1965 © Steve Schapiro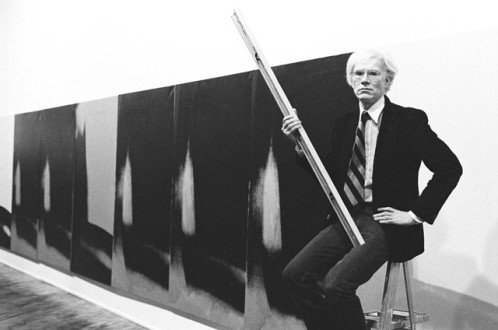 Andy Warhol in fron of the Shadows" series at the Heiner Friedrich Gallery, New York in 1979
Musee d'Art Moderne de la Ville de Paris
October 02, 2015 – February 07, 2016
11 avenue du Président Wilson
75116 Paris
France
---